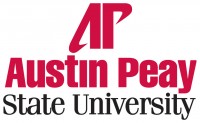 Clarksville, TN – Carl Philipp Emanuel Bach's Flute concerto in D minor is a dazzlingly complex and powerful piece of music. The work is not often performed because of the challenges it presents potential players. So when Clarksville's Gateway Chamber Ensemble decided to include the piece on the program for its second concert of the season, it enlisted the renowned British flutist William Bennett to accompany them.
"He is probably the greatest living flute player and teacher," Dr. Gregory Wolynec, APSU associate professor of music and director of the ensemble, said. "He's going to be here for 10 days as part of the Acuff Residency, and he volunteered his services to do the spectacular concerto by C.P.E. Bach, who may be the most famous of Johann Sebastian Bach's children."
"The Bach, it's very powerful music, very approachable," Wolynec said. "It has a beautiful second movement and very energetic first and third movements. And we'll have this internationally renowned soloist playing with us."
Another feature of the ensemble's concerts this season is the inclusion of great works by American composers. Last month, the group performed music written by Samuel Barber and Aaron Copland. The November 8th concert will feature a chamber symphony by the great contemporary American composer Ellen Taaffe Zwilich.
"We think it's important to foster the performances of our greatest American masters," Wolynec said. "And she's one of the great living proponents of American music. Her music is frequently referred to by the world as neoclassical. She's taken older forms and older textures and created a modern piece, which makes it a great preface to the Bach concerto."
The second half of the evening's program will feature a chamber symphony by the Austrian composer Franz Schreker. Wolynec suspects most people won't recognize the name, which he said is unfortunate.
"He is one of these figures that history has in many ways forgotten," he said. "And one of our missions for the ensemble is to find these forgotten masterworks."
And Schreker's chamber symphony is indeed a masterwork. It was written for 23 players, including strings, woodwinds, brass, piano, harp, celesta, harmonium and percussion.
"It is beautiful," Wolynec said. "This music is very romantic in nature, very colorful, and it will not be performed many times this calendar year."
That work alone, he said, is worth coming to the concert, but he stressed the entire performance will offer an experience listeners won't find anywhere else.
"We think Clarksville audiences have a unique opportunity with the ensemble to hear works such as the Bach, the Zwilich and the Schreker all played by area professionals. The opportunity to hear William Bennett live and in concert in Clarksville is one that should not be missed."
The other concerts of the season include "Wind Serenades III" on February 21st and "Schoenberg and His Influences" on April 4th. Tickets for a single performance, including the November 8th "The Artistry of William Bennett" concert, are $12.00 for adults, $8.00 for students or military and $25.00 for a family of four. Season tickets are $40 for adults, $25.00 for students and $100.00 for a family of four.
The ensemble's CD, "Wind Serenades," will also be on sale at the concert.  Earlier this year, Fanfare Magazine, a leading classical music publication, praised the CD as having the definitive versions of Mozart's "Wind Serenade" in B flat and Richard Strauss's "Wind Serenade" in E flat. The CD is $15.00.
For more information about the Gateway Chamber Ensemble, including upcoming musical performances, visit the group's website, www.gatewaychamberensemble.com.