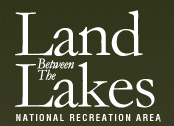 Golden Pond, KY – Celebrate the spirit of the holiday season by getting outdoors in Land Between The Lakes (LBL) National Recreation Area and take part in a variety of fun, traditional, and educational programs.
On Saturday, November 27th, from 1:00pm-4:00pm, The Homeplace celebrates Christmas in 1850.  This program offers the smell of homemade cookies, stockings hung over the fire place, and voices raised in song, signifying that Christmas has come to The Homeplace. 
Visitors can learn to make simple Christmas decorations to decorate the tree, collect favorite holiday recipes, and relax to the sound of old-time Christmas tunes with the Dixie Volunteers. Later, join in singing 1800's Christmas carols as we usher in Santa Claus by horse-drawn wagon to delight everyone with tales from his past. All ages are welcome at this family event.
Homeplace admission is $4.00 ages 13 and up; $2.00 ages 5-12; and free ages 4 and under. 
The Golden Pond Planetarium offers two holiday programs December 1st-19th. 'Tis the Season will allow visitors to discover cultural, seasonal, and religious rituals from around the world. Admission is $4.00 ages 13 and up; $2.00 ages 5-12; free 4 and under. 
Groups of 10 or more may make reservations by calling 270-924-2020. Laser Light Music Shows feature Laser Holiday performed by a variety of artists including Bing Crosby, Nat King Cole, Eurythmics, and Smashing Pumpkins. Admission is $5.00 ages 13 and up; $2.00 ages 5-12; and free ages 4 and under. 
The Homeplace, Woodlands Nature Station, North and South Welcome Stations, and Golden Pond Planetarium and Visitor Center will be closed Thanksgiving Day.
About Land Between The Lakes
Land Between The Lakes is managed by the Forest Service, U.S. Department of Agriculture, in partnership with "Friends of LBL," to provide public lands outdoor recreation and environmental education.  We encourage visitors to review our website at www.lbl.org each season, and throughout the season, for our Calendar of Events, updates on programs and policies, safety information, and temporary trail and road closures.  Additional LBL and "Friends of LBL" information is also available on our website or by calling 1-800-LBL-7077 or 270-924-2000.
Sections
Area, Events

Topics
Bing Crosby, Christmas, Eurythmics, Forest Service, Friends of LBL, Golden Pond Planetarium, Land Between the Lakes National Recreation Area, LBL, Nat King Cole, Smashing Pumpkins, Thanksgiving, The Homeplace, U.S. Department of Agriculture, Woodlands Nature Station