Entrepreneurs Can Make Loan Applications on Site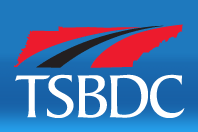 Clarksville, TN– The Small Business Development Center will host a loan workshop enabling entrepreneurs and small business owners to apply for SBA-backed loan on the spot.  The group announced that they will host the "Community Express and Patriot Express Loan Workshop" on Thursday, January 20th,– Austin Peay State University, 601 College Street, Clarksville, TN 37044, 4:00pm – 6:00pm, Morgan University Center Meeting Room 305, for more information or to register contact Feleesha Johnson, 931-221-1370. The workshop will be presented by Superior Financial Group, an SBA lender.
Several lenders are participating in SBA's Community Express loan program, including U.S. Bank, Business Loan Express, Innovative Bank and Superior Financial Group. This particular workshop features Superior Financial Group.
Sue Malone of Superior Financial Group says, "All entrepreneurs –men and women, students, retirees, current small business owners-everyone is welcome to attend the workshop and apply for a small business loan on the spot."  
"Superior Financial Group is offering SBA guaranteed small business loans for $5,000, $10,000, $15,000 to $25,000—in $2,500 increments– with no financial statements or collateral required," says Sue Malone, the workshop presenter, a representative of Superior. The loans are payable over a ten year period and there is no prepayment penalty, according to Malone.  
There are some restrictions on obtaining these loans, according to Ms. Malone. Persons with a criminal history, or anyone who has defaulted on a government loan, such as a student loan, are not eligible. "And, non-profit organizations are not eligible, either," notes Malone. 
"Anyone interested in applying for a small business loan at our workshops should bring a clear  photo copy  of their  ID or drivers' license, evidence of citizenship or legal resident status, their federal tax ID number, and business check book if they are in business and want to get a loan to expand," says Ms. Malone. Start up businesses are welcome to apply as well
This workshop is free and for more information contact the SBDC at 931-221-1370.
About The Small Business Administration
The SBA was founded in 1953 to help people get in business, stay in business and grow. The agency is now the biggest backer of loans to small business in the U.S. To learn more about SBA loan programs, like Community Express, visit the SBA website, www.sba.gov/tn, or contact the Tennessee District Office, 615-736-5881.
About The Tennessee Small Business Development Center
The Tennessee Small Business Development Center network provides free counseling to entrepreneurs and small business owners and operates statewide to assist the small business community. For more information on the SBDC, visit their website, www.tsbdc.org or contact the SBDC in Clarksville, 931-221-1370.