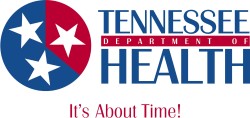 Nashville, TN – The Tennessee Department of Health is warning restaurant owners of individuals posing as health inspectors who call to arrange restaurant inspections and demand payment. TDOH has received a number of reports in recent days from Asian cuisine restaurants in several counties that have been contacted by someone asking to schedule an inspection and stating that the restaurant must pay a fee.
TDOH environmentalists do not demand nor collect payment for inspections of restaurants, and regular inspections are unannounced.
"We want all Tennessee restaurant owners to be aware of this apparent scam and take steps to ensure they are not victimized," said General Environmental Health Director Hugh Atkins. "Our inspectors carry Department of Health identification. Any restaurant owner called or approached by someone to schedule an inspection or demand payment should ask for identification, and call police if the individual cannot provide it."
Department of Health environmentalists inspect all Tennessee food service establishments at least twice each year to ensure safe and sanitary food handling practices. Regular inspections are unannounced, meaning no call is made to the restaurant to schedule the inspections. Restaurants do not pay a fee for their inspections.
"Our inspectors have established good working relationships with the many restaurant owners and managers with which we work," said Atkins. "We are contacting restaurants throughout the state to alert them about this scam and give instructions on what they should do if they are targeted."
While this latest scam effort appears to target only Asian cuisine restaurants, owners of other food establishments are also asked to be wary of anyone posing as a Department of Health environmentalist and asking for money. Restaurant owners are asked to contact their local county health department with any questions about proper inspection procedures.
Sections
News
Topics
restaurants, Scam, TDOH, Tennessee Department of Health