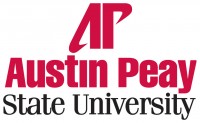 Clarksville, TN – In the early 1980s, the artist Pietro Maddalena converted a 15th century farmhouse, situated atop a hill in Tuscany, into a studio where he intended to teach students the ceramic arts.
That historic building, with its commanding views of the hills and farmlands, grew into one of the most important private ceramic schools in Italy – La Meridiana International School of Ceramic Art. This May, a group of Austin Peay State University students will travel to La Meridiana as part of the newest study abroad program offered by APSU.
"This program will allow students to experience the culture of Italy and its vast and deep roots in art in general and ceramics in particular," Ken Shipley, the trip's faculty coordinator and APSU associate professor of art, said.
Next week the APSU Department of Art, the Center of Excellence for the Creative Arts and the Office of International Education will host Maddalena, the school's founder and director, and Claudia Bruhin, program director of the La Meridiana.
Maddalena will give demonstrations on ceramic making from 8:00am to noon on April 4th in the ceramics area of the Trahern Building. At 7:00pm on April 5th, both he and Bruhin will give a presentation in Morgan University Center Room 312 as part of the APSU Provost Lecture Series. Both events are free and open to the public.
For more information on Maddalena's presentations or all of APSU's international education offerings, contact Tina Rousselot de Saint Céran, coordinator of international education at APSU, at 931-221-6851 or .