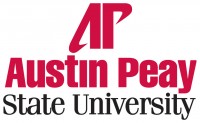 Clarksville, TN – Several faculty and staff at Austin Peay State University were recognized recently for various achievements.
Dr. Dixie Dennis, dean of the College of Graduate Studies and associate provost of Grants and Sponsored Research, has had a productive academic year. In April 2011, she was one of about 600 health educators – from among approximately 70,000 health educators in the U.S. – who has obtained the Master Certified Health Education Specialist (MCHES) distinction.
She also received the national 2011 American Association for Health Education distinction of "Fellow American Association for Health Education." In addition, she received the organization's national 2011 Presidential Citation Award. Dennis and co-author Linda Lysoby had an article, titled "The Advanced Credential for Health Education Specialists: A Seven-Year Project," published in the December 2010 issue of The Health Educator. Dennis recently became editor of the first American Association for Health Education online peer-reviewed teaching ideas journal, Health Education Teaching Techniques Journal (HETTJ).
Beulah C. Oldham, director of Disability Services, recently received the Dona Sparger Professional Service Award, presented by the Tennessee Association on Higher Education and Disability (TN-AHEAD). The award honors a postsecondary service provider who is a member of TN-AHEAD and has demonstrated exemplary professional service to both the association and to the disability services field through education, advocacy and service.
Dr. Jeffrey Rush, assistant professor of criminal justice and homeland security, appeared on "Inside Politics" on News Channel 5 in Nashville to discuss the killing of Osama bin Laden. He appeared on the show with Dr. Carter F. Smith from Middle Tennessee State University. Rush also was interviewed on Eyewitness News 11 in Raleigh-Durham, NC, regarding the shooting of a hostage taker.
Lynette Taylor, associate director of Disability Services, presented at the Memphis in May Student Affairs Conference on May 13th in Memphis. The theme was "Civility in a Modern World."
Dawn VanderLee, officer supervisor in the Office of Admissions, won second place in the inaugural Rivers & Spires 2011 photo contest.
Sections
Education
Topics
APSU, Austin Peay State University, Carter F. Smith, Dixie Dennis, Lynette Taylor, Nashville TN, News Channel 5, Osama bin Laden