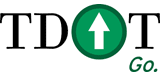 Nashville, TN – Tennessee Department of Transportation crews will perform several rolling roadblocks on Interstate 40 in West Nashville this weekend for the installation of bridge beams on the pedestrian overpass just west of White Bridge Road. There will also be alternating lane closures restricting access to the on and off ramps at White Bridge Road for other construction activities.
The closure periods are as follows:
Saturday June 4th, 6:00am – 6:00pm – There will be rolling roadblocks on I-40 East and West at White Bridge Road for the placement of bridge beams.
Saturday June 4th, 6:00am – 9:00am – The I-40 East flyover ramp to Briley Parkway North will be closed for the placement of a crane. Motorist should use the White Bridge Road exit ramp to access Briley Parkway North.
Saturday June 4th, 8:00am – 6:00pm – There will be alternating lane closures on White Bridge Road at the I-40 West on and off ramps for the installation of a new traffic signal.
During the roadblocks, traffic will be stopped in both directions of I-40 at White Bridge Road as cranes lift steel bridge beams onto the bridge piers. Several rolling roadblocks will be necessary on Saturday to complete this operation. The roadblocks will each be 10-30 minutes in duration.
Motorists are advised to plan ahead and seek alternate routes around the work zone. TDOT will use overhead and portable message boards along I-40 to alert motorists of the closures. In addition, information on the closures will be broadcast on the TDOT SmartWay Highway Advisory Radio station (1680 AM) and on 511.
This interchange modification project will improve traffic flow for motorists traveling eastbound I-40 to Briley Parkway and from Briley Parkway to westbound I-40. It also includes the total replacement of the White Bridge Road overpass. The $32 million project is funded through the American Recovery and Reinvestment Act and is scheduled to be complete in August 2011.
For more information on TDOT construction project activity visit the TDOT SmartWay web site at www.tn.gov/tdot/tdotsmartway/.  Travelers can also dial 511 from any land-line or cellular phone for travel information or can follow us on Twitter at www.twitter.com/TN511 for statewide travel information or www.twitter.com/Nashville511 for traffic information in the Nashville area.  Motorists are reminded to use all motorist information tools responsibly.  Drivers should refrain from texting, tweeting or using a mobile phone while operating a vehicle.  TDOT advises drivers to "Know before you go!" by checking traffic conditions before leaving for their destination.