Clarksville and Montgomery County companies are looking for Employees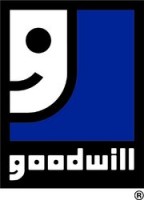 Clarksville, TN – The job market may be sluggish in some areas, but many employers in Clarksville and Montgomery County are adding to their employee base.  To help connect businesses with qualified job candidates, Goodwill's Career Solutions Center in Clarksville will host a job fair on Wednesday, June 15th from 9:00am until noon.
The center is located at 1592 Fort Campbell Boulevard, next to Goodwill's retail store. State Senator Tim Barnes is expected to drop by the event at 8:00am and County Mayor Carolyn Bowers plans to meet with employers and job candidates mid morning.
As many as 15 businesses are expected to be represented at the job fair, and only companies with open positions have been invited.  Those companies include Aid and Assist, a home health care organization, Convergys, Montgomery County Schools, Sam's Club, SportClips, Allied Barton and the U.S. Army.  Also taking part are Staff Partners, Kelly Services, American Home Design and Hendrickson. In addition, several universities will have representatives on-hand to discuss educational opportunities for those who may want to pursue a college degree.
Job candidates are encouraged to bring resumes and to dress in business attire because it's expected that some companies may conduct onsite interviews. Clarksville Career Solutions counselor Michael Thombs and AJ Helms, the career counselor in Springfield, will host the event.  Several hundred job candidates took part in the most recent Clarksville Career Solutions Center's job fair and more than 50 were interviewed and hired by onsite by participating employers.
About Goodwill Industries of Middle Tennessee, Inc.
For more than 52 years Goodwill Industries of Middle Tennessee has provided job training and job placement free of charge to people with disabilities or other barriers to employment through the sale of donated items.  Goodwill has served 5,857 people in middle and west Tennessee since January and placed 933 clients in jobs. For more information about Goodwill's Career Solutions, retail stores, and donation centers, please visit www.giveit2goodwill.org or call 1-800-545-9231.