Topic: Goodwill Industries

Clarksville, TN – Vivian Rangel had worked as a processor and sales associate at Goodwill in Clarksville for five years when she was offered a chance for a promotion to lead sales associate.
But Rangel knew she lacked a key skill needed for the position.
«Read the rest of this article»

Clarksville, TN – The Goodwill Career Solutions center at 2001 Needmore Road, Clarksville, will host a job fair for at least 10 employers from 11:00am-2:00pm on Tuesday, July 7th.
The employers that will be at the event are Clarksville Dental, Goodwill, Convergys, Kroger, TeleTech, Staffmark, Clarksville Montgomery County School System, R. E. West, Letica, and Veteran's Placement Services. «Read the rest of this article»

Clarksville, TN – Jaquez Willis is on a mission. His determination to earn his high school diploma is so great that he walks seven miles from his home near Northwest High School in Clarksville, Tennessee to the Continuing Education Center on Greenwood Avenue where he is enrolled in Adult Education.
Then he walks seven miles home. Day after day, his goal gets a little closer and the hope in his heart grows a little bigger.
«Read the rest of this article»
Change Scheduled for April 1st

Nashville, TN – Goodwill Industries of Middle Tennessee is extending business hours at its stores to better serve customers.
Starting April 1st, stores will open one hour earlier. New store hours will be 8:00am-8:00pm. Monday through Saturday and 10:00am-8:00pm on Sunday. «Read the rest of this article»
More Than 100 Red Cross Volunteers Assist With Relief Efforts
Fayetteville, TN – Over the past week, the Tennessee Volunteer Region of the America Red Cross has mobilized more than 100 volunteers and continues to work to meet immediate emergency needs for those who have been affected by the tornado ravaged areas in Lincoln County.
«Read the rest of this article»
Homestand Highlighted By Two Fireworks Shows, Autograph Day, And Specialty Jersey Auction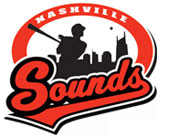 Nashville, TN – The Nashville Sounds return home to Greer Stadium this Friday, May 25th, to open a four-game homestand against the Round Rock Express (Rangers affiliate).
Highlighting the week's worth of promotions will be two fireworks shows, the first Autograph Day of the 2012 season, and "Line Drives For Lungs Night" – a special evening for the American Lung Association in Tennessee at the ballpark during which the Sounds will wear special red and white jerseys on the field.
«Read the rest of this article»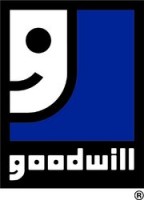 Clarksville, TN – H&R Block is hiring in Clarksville and Goodwill's Career Solutions is helping the country's largest tax preparation firm find qualified preparers, office managers and client service professionals for the upcoming tax season.  When all hiring is complete, H&R Block may add as many as 170 new positions in the Clarksville area.

The two companies have teamed for a job fair to be held September 7th from 10:00am until 7:00pm at Goodwill's Career Solutions Center next to the Goodwill store at 1592 Fort Campbell Boulevard in the North Park Shopping Center and at the  H&R Block office, which is located next to Goodwill. «Read the rest of this article»
Clarksville and Montgomery County companies are looking for Employees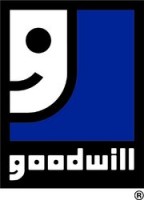 Clarksville, TN – The job market may be sluggish in some areas, but many employers in Clarksville and Montgomery County are adding to their employee base.  To help connect businesses with qualified job candidates, Goodwill's Career Solutions Center in Clarksville will host a job fair on Wednesday, June 15th from 9:00am until noon.
The center is located at 1592 Fort Campbell Boulevard, next to Goodwill's retail store. State Senator Tim Barnes is expected to drop by the event at 8:00am and County Mayor Carolyn Bowers plans to meet with employers and job candidates mid morning. «Read the rest of this article»

Draughons Junior College in Clarksville hosted their annual career fair on June 5th. The event brings local agencies and employers together with hundreds of  people who are actively seeking employment.
Some like Barbara Lucas had been looking for work (in the legal field) for over 6 months. She is currently considering returning to school. Jonathan Ligon said he was laid off 5 months ago, since then he has been unsuccessfully looking for work as a welder.  Beverly Cossingham unemployed for five months, is looking for an administrative or clerical positions. However, Katie Nolan probably summed it up best.  "I am looking for anything at this point, anything", she said.
«Read the rest of this article»

Draughons Junior College in Clarksville will be hosting "Hot Jobs in the City", a Community Career Fair on Friday June 5th from 10:00a.m. – 2:00p.m. Refreshments will be served! Q108 and The Beaver 100.3 FM, will be hosting a live remote from 11a.m. – 1p.m with  door prizes being given away every 10 minutes.
The last four career fairs they have held have been a huge success with over 300 people in attendance.
Employers and agencies planning to attend include: Montgomery County Government, 5 Star Radio Group, Goodwill Industries, THEC, Avon, Convergys, TN Department of Labor, Youth Villages, NIA Association, Cover Tennessee, Montgomery County Election Commission, Home Instead Senior Care, Fort Sill National Bank, US Bank, Blanchfield Army Community Hospital, Kelly Services, Troops for Teachers, Regions Bank,  Dr. Samson Orusa, Heat & Frost Insulators, Eiro Research, Tastefully Simple, TN Rehabilitation Center, Army and Air Force Exchange Services, Clarksville Police Department, Scentsy Wickless Candles, Sam's Club, Spring Meadows, The Kennedy Law Firm, Lowe's, Kohl's Brown, Brown and Associates, Clarksville Dental Center, Woodland Hills Youth Development Center, Tennessee National Guard, and Sendout Cards. «Read the rest of this article»