Topic: Fort Campbell Blvd


Clarksville, TN – The City of Clarksville's Parks & Recreation Department will conduct a Neighborhood Input Workshop on Tuesday, August 27th at 6:30pm regarding the future of Burchwood Park.
Burchwood Park is a mini-park located at 2608 Burch Street just off of Fort Campbell Boulevard in North Clarksville and is a park in transition and ready for upgrades. «Read the rest of this article»


Clarksville, TN – A utility pole was struck by a vehicle on Fort Campbell Boulevard near Cunningham Lane. Power is out in this general area, while the crews are working on this pole. Clarksville Department of Electricity expects power to be restored within 30-45 minutes.
There are currently scattered power outages on Crossland Avenue, Spring Creek Court and Woodland Drive Crews are on site.

Clarksville, TN – It'll be a rollicking good time when Clarksville Roller Derby League's Red River Sirens team take on the West KY Rockin' Rollers in the "Hillbilly HoDown" on July 16th at Magic Wheels, 1671 Fort Campbell Boulevard. Doors open at 6:00 and the action begins at 7:00pm. Tickets are $10.00 at the door, with children aged 12 and younger admitted free. Show a valid military ID for a discount on official Sirens team logo merchandise.
This is the Red River Sirens' second home bout and the third contest of their inaugural season. In June, they traveled to Marion, Illinois and defeated So. Ill Rollergirls with a score of 136-102. «Read the rest of this article»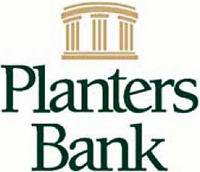 Clarksville, TN – Planters Bank announces the opening of a new full-service branch at 495 Dunlop Lane, adjacent to Gateway Medical Center, on Tuesday, July 12th.
"The Rossview/Dunlop Lane area has been a target of ours for quite some time and we are thrilled to finally be open here," said CEO Elizabeth McCoy. "We've had tremendous success in the Clarksville market these past eight years and expect our growth to continue. Our branch staff will be active in the community, just as we are at all of our locations, and we look forward to serving customers and businesses here." «Read the rest of this article»
Wednesday, July 6th, 2011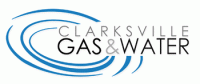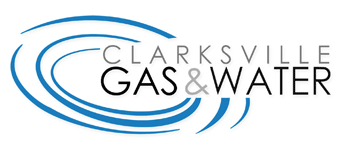 Clarksville, TN – Gas and Water construction workers have turned off water service on Jackson Road from Hudson Road to Spencer Lane for water valve and water booster pump replacement at the Jackson Road water tank site. Work is expected to be complete and water service restored by approximately 4:30pm.
Voluntary water conservation is requested while the work is performed due to limited water availability for North Clarksville residents located south of Britton Springs Road along Dover Road, Lafayette Road, Fort Campbell Boulevard, and south of Ringgold Road along Peachers Mill Road.

Clarksville, TN – The Clarksville Police Department reports that a third pharmacy, in two days, was robbed yesterday. On July 4th, 2011, around 4:40pm, a man entered the Walgreens at 2109 Wilma Rudolph Blvd and talked on the telephone for several minutes in front of the pharmacy counter.
The conversation seemed to be about different types of medications and the pharmacist attempted to assist the customer. He inquired about several types of medications and finally asked about Oxycontin.
«Read the rest of this article»

Clarksville, TN – On June 3rd, 2011, there were two pharmacy robberies which occured within one hour of each other. At approximately 2:04pm on July 3rd,  a white male wearing a baseball cap, a dark colored shirt and kaki shorts entered into the Walgreens store, 1640 Fort Campbell Blvd and demanded Narcotics/medication from two employees behind the pharmacy counter.
«Read the rest of this article»

Clarksville, TN – A woman was charged with three counts of Child Abuse and Neglect after leaving three children unattended in a Dodge Durango in the parking lot of a business at 1626 Fort Campbell Blvd., without the air condition running and with the inside temperature of the vehicle reaching between 106 and 154 degrees.
On July 2nd, around 1:00pm, 911 received a call about three small children being left in a vehicle, with one of the children screaming, and no adult supervision in sight.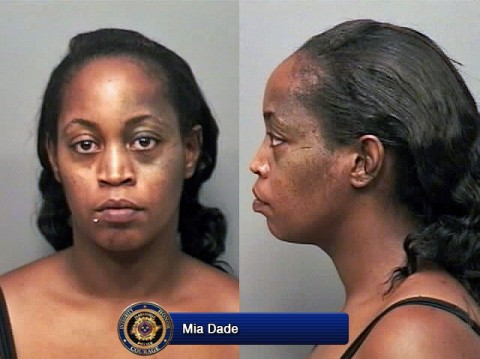 «Read the rest of this article»
Clarksville and Montgomery County companies are looking for Employees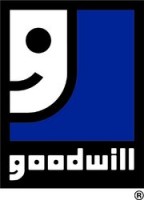 Clarksville, TN – The job market may be sluggish in some areas, but many employers in Clarksville and Montgomery County are adding to their employee base.  To help connect businesses with qualified job candidates, Goodwill's Career Solutions Center in Clarksville will host a job fair on Wednesday, June 15th from 9:00am until noon.
The center is located at 1592 Fort Campbell Boulevard, next to Goodwill's retail store. State Senator Tim Barnes is expected to drop by the event at 8:00am and County Mayor Carolyn Bowers plans to meet with employers and job candidates mid morning. «Read the rest of this article»

Clarksville, TN – Come out tonight and celebrate Unity Day with the Clarksville Area Churches at 1st Assembly of God Church on June 4th 2011 from 6:00pm to 8:30pm.
Austin Peay State University athletics director and basketball coach Dave Loos, along with Maj. General John F. Campbell, the commanding general at Fort Campbell, and Pastor Wess Morgan, a contemporary recording artist, will receive the prestigious awards during the event along with several local pastors and non-profit organizations each of whom who strive to positively impact the Clarksville community.
Hosts Yolanda Stewart and Kevin Kennedy will return as the hosts for the 2011 Celebration of Unity Day that will be held at 1st Assembly of God Church located at 1186 Fort Campbell Blvd.