A Back to School Basketball Bash will be held at the Emmanuel Family Life Center on July 15th from 4:00pm to 8:00pm and on July 16th from 10:00am to 4:00pm. The competitions include a  3 on 3 Basketball Tournament (ages 13-19 and 20 & above bracket), Local Celebrity All Star Game, 3 Point Shoot Out and Horse Competition.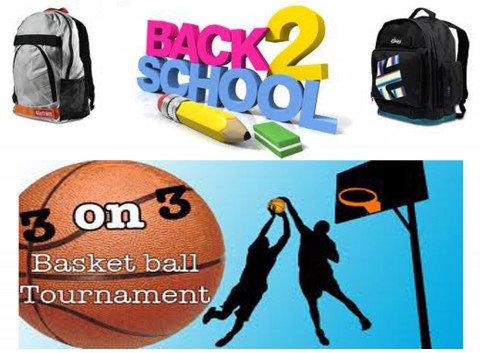 Due to the tremendous response from local businesses and organization the 3rd Annual LEAP Back to School Basketball Bash will distribute approximately 200 Backpacks full of school supplies to students along with several door prizes awarded to participants and spectators.
Admission is FREE and Open to the Public. There is NO COST to participate in any of the activities, just need participants to pre-register.
Vendor/information booths are welcome. No booth fee required, we just request each vendor contribute to the Annual Housing Authority  Back to School Bash by donating school supplies that will be distributed on July 28th. .
For more info please or to register to attend, call 931-245-6922 or email