Clarksville, TN – The Pi Kappa Alpha Eta Tau Alumni Association is holding their annual Waggle Golf Two Man Tournament July 16th, 2011 at 2:00pm at the Eastland Green Golf Course. The tournament benefits the Clarksville-Montgomery County Humane Society.
There are still eight slots remainin in this two man tournament. The Tournament has all the novelties such as: red tee shot, throws, yard of string, long drive, closest to the hole and more. Entry fee is $130.00 per team or $65.00 per person and includes meal and beverages.
There are still sponsorships available. Door prize donations are also still being accepted as well.
Three Levels Of Sponsorship
PI
$100.00 Hold Sponsor – Sign on Tee box
Kappa
$250.00 Hole Sponsor – One Player's Entry Fee, Sign on Tee Box, and Advertistment on T-Shirt
Alpha
$500.00 Hole Sponsor – Two Player's Entry Fees, Larger Sign on Tee Box, and Larger Ad on T-Shirt
Door prize donations: Mentioned as contributing sponsor in ads and possible T-Shirt.
Make checks to:
Eta Tau Alumni Association
P.O. Box 293
Clarksville, TN 37041-0293
or contact Scott Beasley at 931.320.6490
About The Clarksville-Montgomery County Humane Society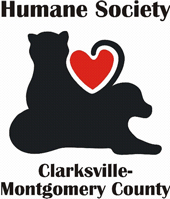 The Clarksville-Montgomery County Humane Society partnered with Animal Control & Adoption Service in January 2009 in an effort to help the shelter reduce euthanasia & increase adoptions. While the partnership increased adoptions by about 25%, the shelter is still forced to euthanize approximately 77% of its animal residents, which equates to nearly 90 per week and nearly twice the national average. The inability to truly impact those statistics in a big way with their current programs prompted them to take a huge step in the most proactive direction possible.
The Humane Society purchased a building located at 940 Tennessee Avenue, which will be the future home of Spay-Neuter Clarksville!, Clarksville's first-ever high-quality high-volume low-cost spay-neuter clinic. They will be using the Humane Alliance model, which has assisted 80+ groups to successfully open and operate spay-neuter clinics across the country. Their clinic will spay & neuter 35 dogs & cats per day, 5 days per week, 48 weeks per year, for a total of 8,400 surgeries. The clinic's spay-neuter services will be available to all families regardless of income, and it will be available to residents and rescue groups in surrounding counties too.
Contact Information
Clarksville-Montgomery County Humane Society
940 Tennessee Avenue (blue building behind Riverside Dr. Arby's)
Clarksville, TN 37041
Phone: 931-648-8042
Email: humanesociety@clarksville.com
Webpage: www.clarksvillehumanesociety.org