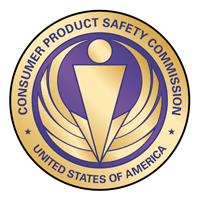 Washington, D.C. – The U.S. Consumer Product Safety Commission, in cooperation with the firm named below, today announced a voluntary recall of the following consumer product. Consumers should stop using recalled products immediately unless otherwise instructed.
It is illegal to resell or attempt to resell a recalled consumer product.
Product Information
Name of Product: Pogo sticks
Units: About 159,000
Distributor: Bravo Sports of Santa Fe Springs, CA
Note: Disney licensed its brand name to Bravo Sports
Hazard: The bottom rubber tip attached to the pogo stick frame can wear out prematurely, posing a fall hazard to consumers. Also, the end caps on the handlebars can come off, exposing sharp edges. This poses a laceration hazard to consumers.
Incidents/Injuries: Bravo and CPSC have received 82 reports of the bottom tip wearing out on the pogo sticks, including five reports of injuries. A 9-year-old girl suffered a skull fracture and chipped a tooth. Another 9-year-old girl cut her lip and chin, requiring stitches. Other injuries included scrapes, hits to the head and teeth pushed in.
Note: Consumers can visit the search page on SaferProducts.gov to view incident reports about Bravo's recalled pogo sticks.
Description: This recall includes pogo sticks in various colors. The models included in this recall are the Disney Hannah Montana Pogo Stick, the Disney/Pixar Toy Story Cruising Cool Pogo Stick, the Disney/Pixar Cars Pogo Stick, the Disney Princess Pogo Stick and the Disney Fairies Cruising Cool Pogo Stick. The pogo sticks have Disney labels between the handlebars. The manufacturing date codes between 01/01/2009-022CO and 11/30/2010-022CO are on a clear label on the stem of the pogo stick near the foot pedals.
Sold at: Burlington Coat Factory, Kmart, Kohls.com, Target and Toys R Us from ebruary 2009 through June 2011 for about $20.00.
Manufactured in: China
Remedy: Consumers should immediately stop using the pogo sticks and contact Bravo Sports for a full refund.
Consumer Contact: For additional information, contact Bravo Sports toll-free at 855.469.3429 between 7:30am and 5:00pm PT or visit the firm's website at www.bravopogorecall.com
The U.S. Consumer Product Safety Commission (CPSC) is still interested in receiving incident or injury reports that are either directly related to this product recall or involve a different hazard with the same product. Please tell us about your experience with the product on www.saferproducts.gov
About the U.S. Consumer Product Safety Commission
CPSC is charged with protecting the public from unreasonable risks of injury or death associated with the use of the thousands of consumer products under the agency's jurisdiction. Deaths, injuries, and property damage from consumer product incidents cost the nation more than $900 billion annually. CPSC is committed to protecting consumers and families from products that pose a fire, electrical, chemical, or mechanical hazard. CPSC's work to ensure the safety of consumer products – such as toys, cribs, power tools, cigarette lighters, and household chemicals – contributed to a decline in the rate of deaths and injuries associated with consumer products over the past 30 years.
Under federal law, it is illegal to attempt to sell or resell this or any other recalled product.
To report a dangerous product or a product-related injury, go online to: www.saferproducts.gov, call CPSC's Hotline at 800.638.2772 or teletypewriter at 800.638.8270 for the hearing impaired. Consumers can obtain this news release and product safety information at www.cpsc.gov. To join a free e-mail subscription list, please go to https://www.cpsc.gov/cpsclist.aspx.