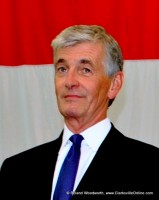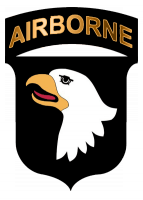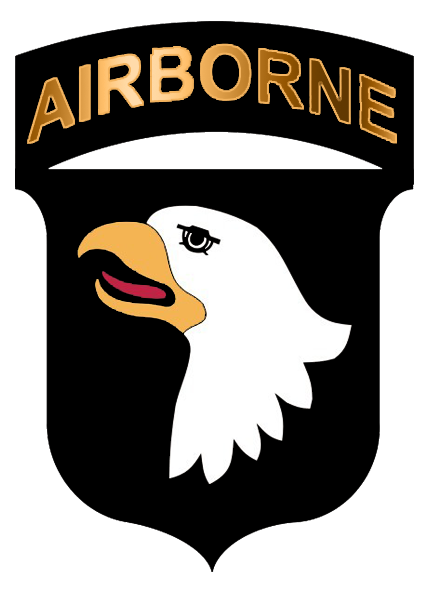 Fort Campbell, KY – It was a joyful day at Campbell Army Airfield as 538 soldiers with the 4th Brigade Combat Team arrived home after a year long deployment to Afghanistan. As they stepped off the plane, they were greeted by The Secretary of the Army, John McHugh along with Major General John F. Campbell and others.
Friends and family members packed hanger 3 for the arrival of their soldier.  As the 15 minute notice was given many made their way out to watch the plane arrive.
The first of two flights brough home 298 soldiers while the Second flight returned an additional 240 soldiers all from the 4th Brigade Combat Team.
Once inside Hanger 3, Brigadier General Jeffrey N. Colt welcomed everyone home in his last Welcome Home speeches as the Commander of the 101st Airborne Division.
Afterwards soldiers were allowed 15 minutes of family time before heading back to their unit to turn in their gear.  As soldiers were released, the hanger floor was quickly covered with people as family and friends looked for their soldier during both ceremonies.
SGT Rachel Ward was greeted home by her family during the first flight.  She is happy to be home and is looking forward to just getting some sleep and enjoy some family time.
As the second flight arrived, PFC Katie Bursak was welcomed home by her daughter Emma and her sister Kelly Moss, her boyfriend Rico and his son Kristian and family friends Bryan and Markie .
If you wish to attend a Welcome Home Ceremony, check the flight schedules online, as times are subject to change at anytime. When arriving to Fort Campbell, enter via Gate 7; if you don't have installation stickers on your vehicle, you will be required to get a visitor pass. From there just follow the signs to the ceremony parking. Waiting buses transport family members safely to the hanger.
1st Flight Photos
2nd Flight Photos