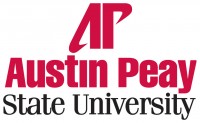 Clarksville, TN – Twice in her lifetime, Kaydee Hankes (pronounced han-kas) has been to South Korea with her family, once when she was 9 years old and the second time at 14.
This month, the Austin Peay State University student is in another country to study art – but this time, she's doing it solo.
Hankes, who is seeking a Bachelor of Fine Arts degree in illustration, is the first APSU student to study abroad under a new program that APSU has joined to expand its opportunities for students.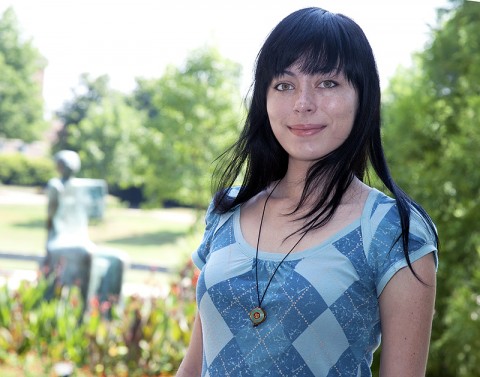 The International Student Exchange Program (ISEP) allows students to take a course in another country, but the course is taught in English.
"We search by major for a list of courses at member universities where you could study courses in your degree program taught in English," said Tina Rousselot de Saint Céran, coordinator of International Education at APSU. "We have some long-standing partner institutions where many courses are available in English, but ISEP dramatically increases the types of courses and countries available on exchange."
Hankes left for Ewha (pronounced ee-ha-wa) Woman's University in Seoul, South Korea, on August 21st. She will spend the entire fall semester there and return shortly before Christmas. Approximately 23,000 women are enrolled at the campus, according to Ewha's promotional literature.
Hankes plans to take several studio art courses, with all courses satisfying a component of her degree program.
"I have liked Korea for a long time," she said before leaving for Seoul. "This is a perfect fit because Ewha offers studio art courses that will help me work toward my degree while experiencing a unique, exciting new environment."
Her mother, Christine Hankes, said she is like any other parent whose student will be a long way from home in a foreign country. However, she knows the educational advantages that her daughter will gain are enormous.
"It's fantastic to have this opportunity through the ISEP system," Christina Hankes said. "I know it is a life-altering experience for her."
The ISEP is a network of more than 300 colleges and universities across the globe that cooperates to provide affordable access to international education. Membership in this program allows APSU students to study abroad in various academic disciplines for a full semester or a year in 50 countries worldwide.
For more information about the ISEP or other study-abroad opportunities at APSU, contact Rousselot de Saint Céran at 931.221.6851 or .