Written by Spc. April York
2nd Brigade Combat Team, PAO
4th Infantry Division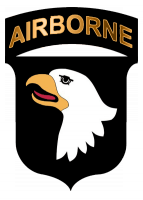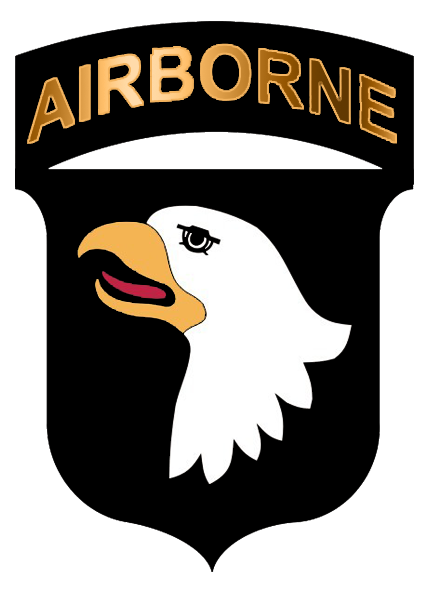 Kandarhar, Afghanistan – Warhorse Brigade mourns the loss of one of our own, who was killed August 27th when a vehicle-borne improvised explosive device detonated at Police Sub Station 1.

Spc. Michael Christopher Roberts, a 23 year-old native of Watauga, Texas, was assigned to 561st Military Police Company, 716th MP Battalion, attached to 1st Squadron, 10th Cavalry Regiment, 2nd Brigade Combat Team, 4th Infantry Division while deployed.

"Roberts was a true hero who openly accepted burden so others would not have to," said Capt. Anthony Douglass, commander, 561st MP Co. "He was a Soldier who smiled when no one else was smiling and he carried with him an infectious positive attitude that would brighten the most somber moment."

Roberts enlisted in the U. S. Army in November 2007 as a communications specialist and was stationed at Fort Hood, Texas. He deployed to Iraq in support of Operation Iraqi Freedom 09-10. 

Upon returning home Roberts changed his career field to become a military policeman and was assigned to 561st MP Co., out of Fort Campbell, KY. He deployed to Afghanistan in July 2011 in support of Operation Enduring Freedom 11-12 where he served as a gunner and platoon communications specialist.

"Roberts was always at work keeping busy whether he had to fix commo issues or going on missions," said Sgt. Paul Yoon, a military policeman and Roberts' team leader with 561st MP Co. "There were numerous days where he was completely spent but he still did his duties and this shows how dedicated he was to his team and the platoon."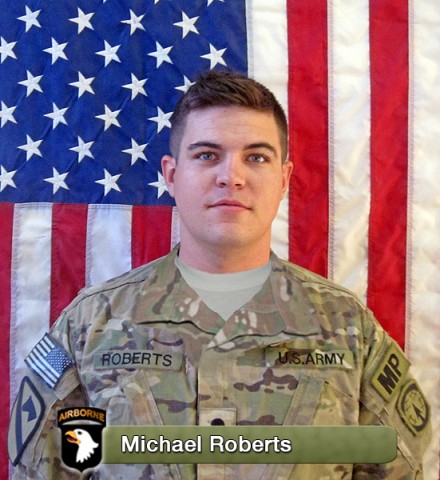 A memorial in Spc. Michael Roberts' honor was held in southern Afghanistan on August 31st.
"Roberts was by far one of the best, if not the best, Soldiers I had the pleasure to work with, and beyond that he was more of a friend than I could ever ask for," said Pfc. Kyle Goodall, Roberts' best friend and a medic with 561st MP Co.
"Every time my head was down, Roberts would come up to me and cheer me up with his corny jokes," Yoon said. "He would randomly burst out dancing anywhere he pleased."
Roberts was posthumously awarded the Bronze Star, Purple Heart, NATO Medal and Combat Action Badge.
During his career he earned the Army Commendation Medal, Army Achievement Medal, Army Good Conduct Medal, National Defense Service Medal, Afghanistan Campaign Medal, Iraqi Campaign Medal, Global War on Terrorism Service Medal, Army Service Ribbon, Overseas Ribbon, and Drivers and Mechanics Badge. 
Roberts is survived by his parents David and Kathy Roberts, his two brothers Patrick and Brian Roberts, and his fiancée Rachel Viertel.  
"Behind the scenes he was the brightest star this unit had shining," Goodall said.
Sections
News
Topics
101st Airborne Division, 2nd Brigade Combat Team, 716th MP Battalion, Afghanistan, Anthony Douglass, April York, Bronze Star, Combat Action Badge, Fort Campbell KY, Fort Hood TX, Kandarhar, Kyle Goodall, Michael Christopher Roberts, NATO Medal, Operation Enduring Freedom, Operation Iraqi Freedom, Paul Yoon, Purple Heart, Soldier Killed, Warhorse, Watauga TX