Topic: Bronze Star
Nashville, TN – Tennessee Governor Bill Lee and Tennessee Department of Veterans Services Commissioner Courtney Rogers recognize the service and sacrifice of U.S. Army Major Trevor Joseph of Collierville, TN. Joseph was killed when his UH-60 Black Hawk helicopter crashed while attempting to recover a soldier on the Fort Polk training ranges on September 26th.
«Read the rest of this article»

Clarksville, TN – The Austin Peay State University Foundation (APSU) recently received a contribution from the Fortera Credit Union to establish the Cleveland "Mario" Richardson Memorial Endowment in memory of APSU alumnus Cleveland "Mario" Richardson ('10).
To be eligible for the scholarship, applicants must be enrolled full-time with a major in finance. The award is renewable for recipients who continue to meet the criteria each year.
«Read the rest of this article»
Written by 1st Lt. Verniccia Ford
101st Airborne Division (AA) Sustainment Brigade Public Affairs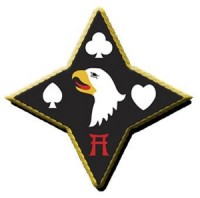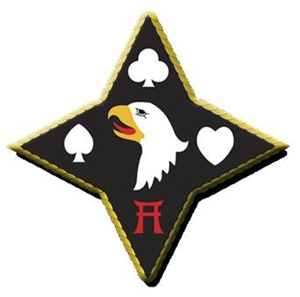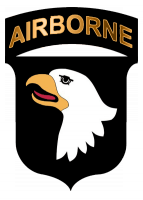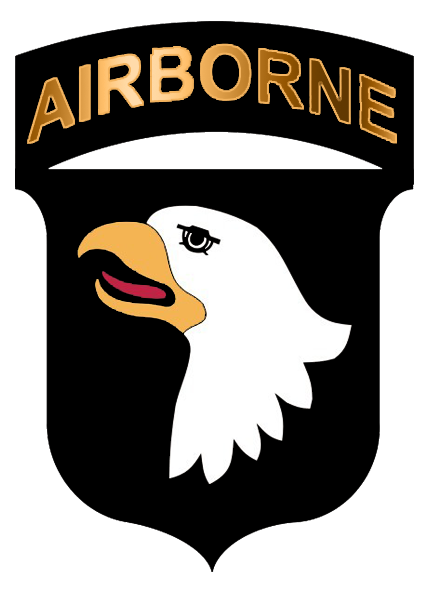 Bagram Airfield, Afghanistan – Col. Stanley Sliwinski relinquished command of the 101st Airborne Division (Air Assault) Resolute Support Sustainment Brigade to Col. Stephanie Barton during a change of command ceremony attended by NATO Resolute Support Mission and U.S Forces-Afghanistan Soldiers and friends of the brigade, August 26th.
Maj. Gen. Andrew Poppas, the Resolute Support deputy chief of staff for operations and the 101st Airborne Division (Air Assault) commander, officiated the ceremony by presenting Sliwinski a Bronze Star and Legion of Merit award for his accomplishments while serving as the brigade commander for the last 26 months.
«Read the rest of this article»
Written by Laura Boyd
BACH Public Affairs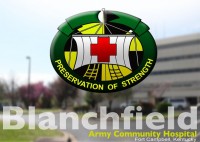 Fort Campbell, KY – A Fort Campbell Warrior Transition Battalion Soldier was one of 13 medics honored at nearby Valor Hall Tuesday during the 7th Annual Armed Services YMCA Angels of the Battlefield event featuring decorated Army veteran, Noah Galloway, as keynote speaker.
Medics save lives on the battlefield and are often referred to as "Doc" by their peers. Sgt. 1st Class Robert Ernest Minor was no exception to this worthy title.
Minor was the team sergeant in charge of training and leading medics at Tarin Kowt, Afghanistan from May 2010 to May 2011.
«Read the rest of this article»

Clarksville, TN – The recipient of the 2016 Command Sgt. Maj. Darol Walker Award at Austin Peay State University is ROTC Cadet Jose Ramoslopez, a decorated career soldier.
Ramoslopez, born in Puerto Rico, will graduate May 6th from APSU with a Bachelor of Science in Criminal Justice degree and a minor in military science.
«Read the rest of this article»
Nashville, TN – On Wednesday night the sold-out crowd at the Bridgestone Arena in Nashville, TN was brought to a standing ovation when four war heroes were invited onstage and presented with Henry Military Service Tribute Rifles during the Charlie Daniels' 40th Anniversary Volunteer Jam.
Anthony Imperato, President of Henry Repeating Arms, gifted the rifles to thank the veterans for their heroic contributions to our country.
«Read the rest of this article»
Austin Peay Sports Information

Clarksville, TN – Austin Peay State University's football team will play Tennessee State for homecoming, 4:00pm, Saturday with just two timeouts.
The camouflaged jerseys Austin Peay chose to wear Saturday with the respective Fort Campbell unit nicknames across the upper back are in violation of NCAA Rule 1, Article 5 regarding proper numerals and lettering. For every quarter Austin Peay wears those jerseys, the Govs will be assessed a timeout.
«Read the rest of this article»
Clarksville, TN – This November, Austin Peay State University will partner with Montgomery County and the Clarksville-Area Chamber of Commerce to honor the veterans and military-affiliated individuals who live, study and work in this community.
The University is tailoring its 2014 Homecoming Celebration that month to include the military theme "Gov Strong," creating a week long community and university celebration for local veterans. Both entities will host several events during the first week of November, culminating in a joint Homecoming/Veterans Day Parade through downtown Clarksville and campus at 10:00am on November 8th.
«Read the rest of this article»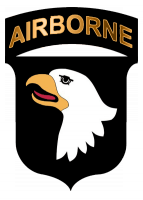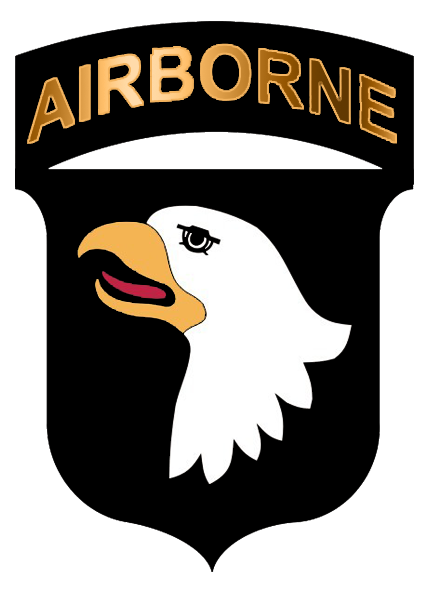 Fort Campbell, KY – Command Sergeant Major Stephen Bower will relinquish responsibility and authority as command sergeant major of the Fort Campbell Garrison, a component of the Installation Management Command, to Command Sergeant Major Gabriel Espinosa at a ceremony in front of the Garrison Headquarters, Monday, June 23rd at 3:00pm.
Command Sgt. Maj. Espinosa joins the Fort Campbell Garrison Command Group from Fort Riley, KS, where he was the Battalion Command Sgt. Maj. for 1st Battalion, 5th Field Artillery, and, most recently, the Command Sgt. Maj. of the 1st Armored Brigade Combat Team, 1st Infantry Division.
«Read the rest of this article»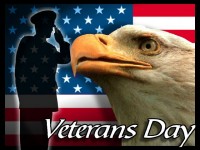 Clarksville, TN – Clarksville-Montgomery County gathered together in front of the Montgomery County Courthouse yesterday to honor our veterans, as well as those who are still serving their country.
Military service is one of the highest forms of patriotism and with our close proximity to the Fort Campbell Army post Clarksville-Montgomery County is home to a significant veteran population. They are part of the fabric of our community.
«Read the rest of this article»