"Drive Sober or Get Pulled Over"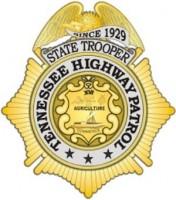 Nashville, TN – Motorists can expect a heightened drunk driving enforcement campaign statewide, as the Tennessee Highway Patrol prepares for the 2011 Labor Day holiday weekend. State Troopers will participate in the annual nationwide attack on impaired driving effort known as, Drive Sober or Get Pulled Over, beginning Friday, September 2nd, at 6:00pm and ending Monday, September 5th, at 11:59pm.
"The Tennessee Highway Patrol has partnered with several local law enforcement agencies and highway safety advocates, including the Governor's Highway Safety Office and Mother's Against Drunk Driving, to educate the motoring public of the consequences of impaired driving this holiday weekend," said Department of Safety and Homeland Security Commissioner Bill Gibbons. "Our collective goal is to prevent injury crashes and reduce roadway fatalities at all costs. Together, we hope to protect Tennessee roadways from those who make careless decisions."
Over the 2010 Labor Day holiday, 10 people were killed in 10 fatal crashes on Tennessee roadways, down from 11 people killed on Tennessee roadways in 2009. Throughout the state in 2009, 303 people were killed in crashes where the driver or motorcyclist had a blood alcohol concentration (BAC) of .08 or higher. That is down from 306 people killed in 2008 with a BAC of .08 or higher.
Nationwide in 2009, nearly 11,000 people died in highway crashes due to impaired driving. According to the National Highway Traffic Safety Administration (NHTSA), individuals in the age range of 21 to 24 have the highest percentage of alcohol-impaired-driving fatalities in motor vehicle crashes.
In 2009, motorcycle riders held the highest percentage of drivers with BACs of .08 or above in fatal crashes with 29 percent.  Thirty-seven of the 138 motorcycle riders who were killed in Tennessee in 2010 had alcohol involvement.
"Impaired driving enforcement campaigns are important during the holidays, but we are committed to D.U.I. enforcements year-round," said THP Colonel Tracy Trott. "We believe the decline in Tennessee fatalities are a direct result of the vigilant patrols, sobriety checkpoints and D.U.I. arrests made throughout the year. Our message is simple – zero tolerance."  
There were an estimated 1.5 million DUI arrests made nationwide in 2009. State troopers made 2,132 DUI arrests from January 1st through July 31st, 2011. In 2010, the number of arrests made during that time was 1,631. That's a 30.7% increase during the same dates.
While drunk driving is especially common among young males, data shows that an increasing number of females are being arrested and convicted for driving while impaired. In Tennessee, the percentage of female DUI arrests increased from 18.4 percent in 2005 to 23.8 percent in 2010, while the percentage of male DUI arrests dropped from 81.6 percent in 2005 to 76.2 percent in 2010.
As of August 31st, 2011, preliminary statistics indicate 614 have died on Tennessee roadways, a decrease of 85 deaths (12.2%) compared to 699 fatalities at this same time last year.
"The consequences of drinking and driving are deadly," said GHSO Director Kendell Poole. "To avoid a tragic crash or an arrest for impaired driving, do us all a favor…don't drink and drive. Our goal is to make Tennessee's roadways the safest in the nation for everyone."
The THP has also established sobriety checkpoints in high volume and high crash corridors across the state to look for aggressive and impaired drivers as well as safety belt violators. Last year, state troopers issued 59 DUI, 17 reckless driving, four public drunkenness, and 18 open container citations during the Labor Day period.
The Drive Sober or Get Pulled Over campaign began August 19th and will end September 6th. For more information on the national crackdown, visit www.StopImpairedDriving.org 
A 2010 Labor Day holiday statistical sheet and listing of all scheduled holiday driver license and sobriety checkpoints is attached.
About the Tennessee Department of Safety
The Tennessee Department of Safety's mission is (www.TN.Gov/safety) to ensure the safety and general welfare of the public.  The department encompasses the Tennessee Highway Patrol, Office of Homeland Security and Driver License Services. General areas of responsibility include law enforcement, safety education, motorist services and terrorism prevention.
Sections
News
Topics
Bill Gibbons, Drive Sober or Get Pulled Over, drunk driving, DUI, Governor's Highway Safety Office, Kendell Poole, Labor day, Mothers Against Drunk Driving, Nashville TN, National Highway Traffic Safety Administration, NHTSA, reckless driving, sobriety checkpoints, State Troopers, Tennessee Department of Safety, Tennessee Highway Patrol, THP, Tracy Trott