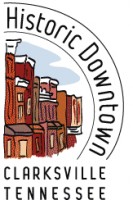 Clarksville, TN – You're invited to join the merchants of Historic Downtown Clarksville for the monthly Art Walk, which will be held this month on September 1st, from 5:00pm – 8:00pm. Kendall Welsh from ARTifacts sent us this information about September's artistic extravaganza.
Participating merchants include Ingredients, Downtown Artist Co-Op, Mildred & Mabel's, Hodgepodge, and more.
Participating artists include Rachel Ison, Patsy Dollar, Cumberland Winds Woodwind Quintet, Mackenzie Coffman, Pamela Whinnery, and more.
The Austin Peay Downtown Gallery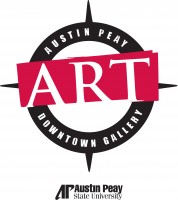 At the APSU Downtown Gallery, opening on Thursday, during artwalk, will be the September artshow for paintings by Gwendolyn Rodriquez and Lynn Griffey.
ARTifacts

Emporium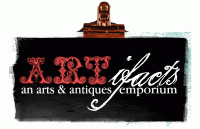 ARTifacts will be featuring Patsy Dollar & Sharla Adams. 
When asked about her art, here is what Patsy Dollar shared: This year has been very eventful for me as I pursue my art and the expression of it.  I have moved into different mediums of expression and not been as active in others.  This show is titled "Multifaceted Perceptions by the Loose Potter".  In this presentation I have attempted to show my growth within by presenting art that is as multifaceted as I am.  New examples of Face Pots with more abstractions, and free form faces that peer out at you, and the addition of Crystalline glazes to add depth to the perceptions of art forms and their functionality.  Also this year I am introducing experiments with charcoal and pastel chalks as well as acrylics.   I have also brought 2 dimensional art forms into my experience. 
Sharla Adams is an arts and crafts designer who is a native of Clarksville. She specializes in jewelry design.  She works for the Clarksville Montgomery County School System.  Jewelry started off as a hobby for Sharla and now her goods can be found at Artifacts Emporium, in Strawberry Alley in downtown Clarksville.  Her inspiration is from nature and from art seen while traveling throughout the world. The biggest compliment is to see someone that you don't know wearing a piece that she has created.  For more information about Sharla and to see some of her previous designs, please visit www.designsbysharla.net.  
Downtown Artist Co-Op

Downtown Artists Co-op

The show opening during the September ArtWalk will be the Annual DAC Membership Exhibition.
Fleur de Lis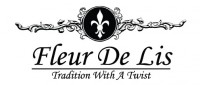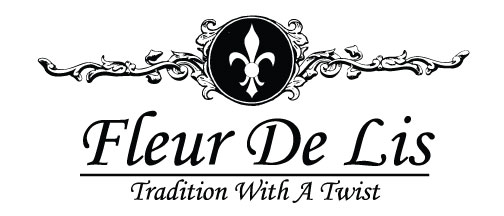 As a part of September's Art Walk, Fleur de Lis is introducing Amanda Slay and The Petal as an extension of Fleur de lis.
The Framemaker

The Framemaker proudly presents artist Greg Sand as part of Clarksville's First Thursday Art Walk . 
Greg Sand is an artist and photographer who explores the issues of existence, time and death. He works primarily with digital photography to produce work that addresses the nature of photography and its role in defining reality. Sand received his BFA in Photography from Austin Peay State University in 2008. He has won the acclaim of both jurors and audiences, winning numerous awards and honors. In 2009, Sand was selected by critic Catherine Edelman and the Griffin Museum of Photography as one of "the most exciting new artists emerging in the world of photography." Sand currently produces work in Clarksville, Tennessee, and exhibits across the United States.
Greg Sand states, "Remnants is a series about recollection and remembrance. Each 'remnant' in the series is composed of three found photos–each from a different point in the subject's life–that have been cut into strips and woven together to form a portrait of a person who has passed away. Remnants uses cloth as a metaphor for memory." 
The Framemaker is located at the corner of North Second Street and Georgia Avenue, across from The Clarksville Academy.
Hodgepodge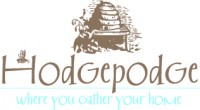 Hodgepodge will feature Miranda Herrick.  Miranda was born in Vicenza, Italy in the 1970's, an ARMY brat. After returning to the US, she attended eight different schools in four states before her father's retirement settled her family in Clarksville, TN in the early 1990's. She started drawing for art's sake around the age of four. After being restored by her mother's reassurances from an existential crisis at the age eight, Miranda has spent all of her spare time with a pen in hand.
Miranda received a Bachelor's degree in Fine Art from Austin Peay State University in the fall of 1999. Her studies concentrated on ceramics and drawing. Since that time she has pursued a career in the picture framing industry and the fine art field while also indulging an interest in curating and displaying art objects.
The Creative Corner @ Hodgepodge will feature Kimberly Santiago's creative Art Journals, journal kits, and supplies for journals. 
Ingredients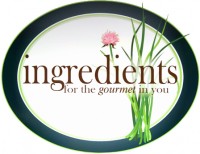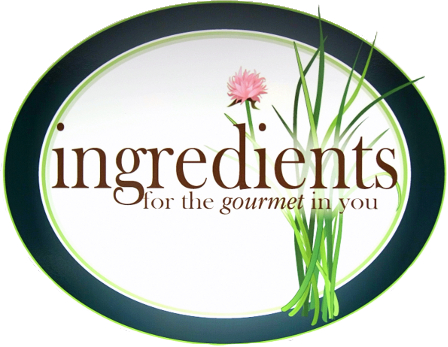 Ingredients – Ingredients will be hosting a Cookbook Signing by Pamela Whinnery, author of Country Goodness, Recipes of Tennessee Celebrities. After an early retirement as a quality control lab analyst for USEC in Paducah, KY, she decided because of her love for cooking, cookbooks, and recipes she would start compiling celebrity cookbooks. Please stop in and meet Ms. Whinnery,
L&N Train Station

Austin Peay State University President Tim Hall will read from his book about marriage, "The Labor of Love" at 5:30pm at the L & N Train Station, where art historian and quilter Dr. Dixie Webb is also exhibiting her quilts.
The Arts and Heritage Development Council

and Montgomery County Historical Society are teaming up to offer this artistic exploration of Clarksville's heritage as an extra element for First Thursday ArtWalk.
Mildred & Mabel's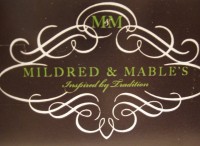 Mildred & Mable's artist will be Mackenzie Coffman.  Mackenzie is a sophomore at Austin Peay State University double majoring in Art and Business. After winning the Montgomery County District Art Competition, she received the opportunity to meet John Tanner in Jackson, TN. During her freshman year she was accepted in the student art show.  When asked about her art she says, "I absolutely love photography and after I receive my masters in art, I plan to be a published photographer and own a gallery in New York City."
Rogate's Boutique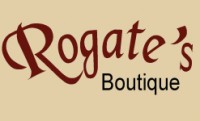 Rogate's is pleased to present Rachel Ison of Appealing Jewelry Designs.  Favorite jewelry techniques are wire wrapping and wire sculpturing.  I like the way beads, stones and wire come together and enhance each other."
Train Station Whistle Stop 
Author Billyfrank Morrison will talk about his book on Clarksville through postcards at 5:00pm at the L & N Train Station, where visual artist Jim Hancock is also exhibiting his latest photographs.
 The Arts and Heritage Development Council and Montgomery County Historical Society are teaming up to extend the First Thursday ArtWalk to Clarksville's historic train station.
Cumberland Winds Woodwind Quintet
 The Quintet consists of Mike Noland on French Horn, Jeanette Zyko on Bassoon, Gary Heagren on Clarinet, Amanda Schmitt on Oboe, and Beth Ryan on Flute.  We all play in the Cumberland Winds community band.  Our quintet can perform at many different functions, and we hope to bring some good listening music to the art walk on September 1st.
About Kendall Welsh
Sections
News
Topics
Art Walk, ARTifacts Emporium, ARTwalk, Austin Peay Downtown Gallery, Downtown, Downtown Artists Co-op, Downtown Artwalk, First Thursday Artwalk, First Thursdsay Art Walk, Fleur de Lis, Historic Downtown Clarksville, Hodgepodge, Ingredients, L&N, mildred & mabel's, Rogate's, Train station