Topic: Rogate's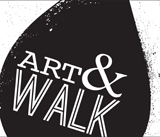 Clarksville, TN – Produced by The Downtown Clarksville Association, First Thursday Art Walk is a free, self-guided tour spanning a 5-block radius that combines visual art, live music, engaging events and more in the heart of Downtown Clarksville.
With 10+ venues, bars and businesses participating each month, the First Thursday Art Walk in Clarksville is the ultimate opportunity to savor and support local creative talent.
«Read the rest of this article»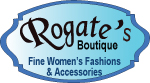 Clarksville, TN – Tired of seeing ten or twelve of the same dress whenever you shop? If so, Rogate's Boutique at 115 Franklin Street in Historic Downtown Clarksville should be your next shopping destination.
By the way, the proper pronunciation is "row-gah-teh's" not "row-gate's" (rhyming with "too late"). The name of the store is the first name of Rogate Hadley, the store's owner. Her Swiss parents chose an Italian name for her, hence the pronunciation.
«Read the rest of this article»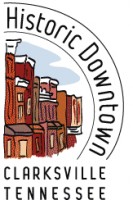 Clarksville, TN – You're invited to join the merchants of Historic Downtown Clarksville for the monthly Art Walk, which will be held this month on September 1st, from 5:00pm – 8:00pm. Kendall Welsh from ARTifacts sent us this information about September's artistic extravaganza.
Participating merchants include Ingredients, Downtown Artist Co-Op, Mildred & Mabel's, Hodgepodge, and more.
Participating artists include Rachel Ison, Patsy Dollar, Cumberland Winds Woodwind Quintet, Mackenzie Coffman, Pamela Whinnery, and more. «Read the rest of this article»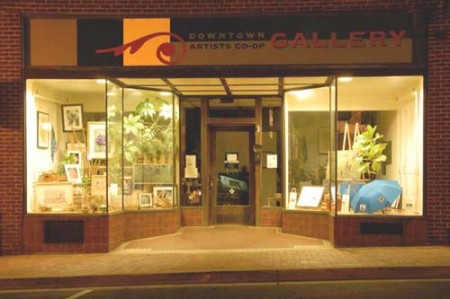 Tonight's First Thursday Artwalk sponsored by the Downtown Artist's Cooperative will feature works by numerous artists and could be an early start to holiday shopping for many visitors. The gallery will host a reception from 5-8 p.m.
The event includes a wine-tasting at the Roxy Regional Theatre, where works of art by Richard Hogan will be on display.  ArtWalk guests have the option of attending the 7 p.m. Roxy showing of the stage play The Crucible. While First Thursday Art Walk events are free, people also have the option of purchasing tickets for today's 7 p.m. showing of "The Crucible." «Read the rest of this article»
Lately, the national economic news is rather bleak—there's even been the reluctant mention of the "R" word, but how does it apply to our area? Further, what can we do about it?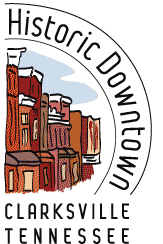 According to a new U.S. Census report, the Clarksville TN-KY Metropolitan Statistical Area is now the 10th-fastest growing MSA in the nation. Even though the national news may be depressing, our local economy is in good shape. Jimmy Settle, business editor for The Leaf Chronicle, says of the recent slow down in the residential market, "It's a temporary condition, and should be perceived as more of a correction in the market, than a troubling decline. The truth is, the economy in northern Middle Tennessee is currently one of the nation's best."
The other truth is the residents in Clarksville are doing more than their share when it comes to helping the economic growth for surrounding cities and counties. The numbers are quite staggering! (More on those numbers later . . .)
The entire nation is feeling the pain at the gas pump. Gas prices are at an all time high and climbing higher. We're all thinking about how to save gas, which will then make more money available for the necessary expenses and the extras; extras like dining out, shopping for clothes and home goods, entertainment, and more. Where will we be dropping those shopping and dining dollars? «Read the rest of this article»