Topic: reckless driving

Clarksville, TN – On Sunday, August 9th, 2020, Clarksville Police officers were call to Union Hall Road in response to a Carjacking.
Police found and pursued the stolen vehicle until it crashed into a truck at the intersection of Tiny Town Road and Trenton Road.
Police arrested the suspect, Larry Hardy.
«Read the rest of this article»

Clarksville, TN – Clarksville Police had added additional charges to the 16 year old driver in the motor vehicle crash, occurring October 12th, around 8:30am, which injured four.
He has been charged with: Vehicular Assault, Reckless Driving, and Reckless Endangerment.
The four teenagers in the vehicle were: 16 year old (driver); 15 year old (front passenger); 18 year old (back seat-driver side); and 16 year old (back seat-passenger side)
«Read the rest of this article»

Clarksville, TN – On September 26th, 2019, around 1:00pm, Clarksville Police Department's agents and detectives stopped a vehicle at 502 Providence Boulevard. One of the men inside of the vehicle, Ramon Gholston, was known to have outstanding warrants.
During the arrest, there was a black bag found with suspected heroin, a 38 special handgun, and some other drugs located where Gholston was sitting.
«Read the rest of this article»

Clarksville, TN – On the weekend of August 23rd-26th, 2019, the Clarksville Police Department made fourteen DUIs arrests. Four out of fourteen DUIs involved motor vehicle crashes.
The other ten involved: failure to maintain lane of travel or swerving (one almost hit a patrol car); a driver overdosing and police were called to assist; 911 call of reckless driving; vehicle driving on the wrong side of road, man intoxicated leaving a bar was advised to get a ride and then chose to get into a vehicle to drive; and a person was driving a Walmart blue electric cart while intoxicated on the roadway.
«Read the rest of this article»

Clarksville, TN – According to Clarksville Police, on Friday, August 16th, 2019 around 2:00pm, officers were dispatched to a call about a possible road rage situation involving a motorcycle and a pickup truck and they appeared to be chasing each other.
The vehicles were also observed running a red light. Officer Weissing spotted the vehicles and attempted to pull them over.
«Read the rest of this article»
Clarksville Police Department (CPD)

Clarksville, TN – Clarksville Police say the Edge Salon, located at 1490 Madison Street, had an unexpected about visitor when a pickup truck smashed into the building around 10:25am, Friday, April 5th, 3019.
A pickup driven my Brandon Porter, age 38, traveling west on Madison Street accelerated when the traffic control light changed from red to green causing the pickup to spin in a circular manner on the roadway.
«Read the rest of this article»
Clarksville Police Department

Clarksville, TN – Today, July 26th, 2018 around 8:30am, Clarksville Police tracked down Brendan Earl, who had an Aggravated Assault warrant on file, to a residence on Lafayette Road.
When he saw Police, he took off running. He ran through a wood line and climbed a fence to evade officers. He ended up in the back yard of a residence at the 100 block of Charlemagne Drive.
«Read the rest of this article»

Clarksville, TN – On January 3rd, 2018, around 4:55pm, Clarksville Police Officers attempted a traffic stop in the area of Circle Drive when the tag on a maroon Blazer did not come back registered to the vehicle. The vehicle fled from the officers when the traffic stop was initiated.
It was later found behind a house on Woody Hills Drive. Officer Hudgin approached the vehicle, he heard voices, and started to yell verbal commands, at which time, Jason Evitts, appeared from the corner of the house with his hands up. When Evitts was told to get on the ground, he complied and was handcuffed by Officer McLaughlin.
«Read the rest of this article»

Clarksville, TN – On December 23rd, 2017 around noon, Clarksville Police received a road rage complaint about a man in a pickup truck that followed a car, with a family of five, from Paris Landing Bridge all the way to Clarksville.
The driver of the pickup, later identified as Herbert Barry Clark, was behind their car flashing his headlights and making hand gestures for them to pull over which placed the family in fear for their personal safety.
«Read the rest of this article»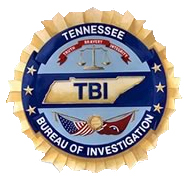 Nashville, TN – Special Agents from the Tennessee Bureau of Investigation have arrested and charged a Castalian Springs man accused of pointing a firearm at sheriff's deputies following a pursuit in October.
At the request of 18th District Attorney General Ray Whitley, TBI Agents began investigating the October 24th incident in Bethpage. During the course of the investigation, Agents determined John Francis Kimball (DOB 1-28-88) led deputies from the Wilson County Sheriff's Office on a brief pursuit from Lebanon to a location on Whitson Road.
«Read the rest of this article»