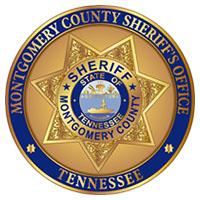 Montgomery County, TN – On January 26th, 2023, Montgomery County Sheriff Deputies were involved in a vehicle pursuit of a vehicle on Purple Heart Parkway and later on Moore Hollow Road that resulted in the arrest of Josue Batista (age 18).
At approximately 5:00pm, around Purple Heart Parkway and Fort Campbell Boulevard, Sheriff deputies observed a vehicle that matched the description of a vehicle described in recent shootings occurring at residences in Montgomery County.
When this vehicle was discovered, deputies activated their lights and sirens and attempted to initiate a traffic stop. The vehicle sped off at a high rate of speed and patrol deputies pursued it. The suspect vehicle ran through a red stop light at Jordan Road and continued down Purple Heart Parkway. Pursuing deputies discontinued their pursuit due to the reckless driving of the suspect vehicle and the heavy traffic conditions.
Patrol Deputies and members of the Sheriff's Crime Suppression Unit proceeded to the Dotsonville Road area based on intel from our Criminal Investigations Division. The suspect vehicle was observed on Moore Hollow Road at approximately 5:10pm and a patrol deputy attempted a traffic stop of the vehicle.
The vehicle fled again but crashed after a short time. One suspect, identified as David Sanders (age 18), remained with the vehicle, and was detained. A second suspect identified as Josue Batista (age 18), fled into the nearby woods. He was apprehended a few minutes later.
Both Sanders and Batista were evaluated by EMS personnel on scene and then transported to Tennova Medical Center for further evaluation. Sanders was released, Batista was arrested and taken to the jail. He was charged with Evading Arrest, Reckless Driving, Driving on a Suspended License, and Registration Violation. Batista also had an existing warrant in Montgomery County for Reckless Endangerment and Possession of a Firearm on School Property as well as warrants out of the state of Florida.
Batista is also being held on a Fugitive from Justice warrant related to a Violation of Community Control warrant from Seminole County, Florida.
Batista was placed on Community Control in Seminole County for several offenses in 2019. The original charges for placement on Community Control were; Burglary, Aggravated Assault with a weapon, Battery on a Person 65 years of age or older, and Larceny (Grand Theft). He will remain on active hold for Seminole County until the completion of charges in Montgomery County, TN.
This is still an ongoing investigation, and no other information is available at this time.