#4 Tennessee (17-3 | 7-1 SEC) vs. #10 Texas (17-3 | 6-2 BIG 12)
Saturday, January 28th, 2023 | 5:00pm CT / 6:00pm ET
Knoxville, TN | Thompson-Boling Arena | TV: ESPN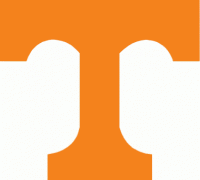 Knoxville, TN – Taking a brief hiatus from conference play, No. 4 Tennessee men's basketball is set to host No. 10 Texas in this year's edition of the SEC/Big 12 Challenge Saturday at 5:00pm CT inside Thompson-Boling Arena.
Fans can catch Saturday's game on ESPN and online or on any mobile device through WatchESPN. WatchESPN can be accessed through the ESPN App, or online at espn.com/watch. Dave O'Brien (play-by-play), Dick Vitale (analyst) and Kris Budden (reporter) will have the call.

Fans can also listen live on their local Vol Network affiliate to hear Bob Kesling and Bert Bertelkamp describing the action.

In advance of Saturday evening's game, ESPN College GameDay will also originate live from Thompson-Boling Arena. The show—featuring hosts Rece Davis, Jay Bilas, LaPhonso Ellis and Seth Greenberg—airs live on ESPN from 10:00am – 11:00am CT. Live hits also will take place in the morning advance of the show.
Tennessee (17-3) notched its third-consecutive win on Wednesday with a 70-41 home triumph over Georgia—standing as a program-record-tying 11th win by 20 or more points this season. The Vols have also now held their opponent to 50 or fewer points 10 times this season—a mark that leads the nation.
Saturday marks just the second men's top-10 matchup in the 36-year history of Thompson-Boling Arena. On March 2nd, 2019, No. 7 Tennessee defeated No. 4 Kentucky, 71-52. Tennessee has a current home win streak of four games against AP top-10 opponents.
The Series
Tennessee trails its all-time series with Texas, 3-4, dating to 1952.
The Volunteers won both meetings in Knoxville, beating the Longhorns in 1952 before triumphing in an overtime thriller, 111-105, on December 23rd, 2006.
Rick Barnes was the head coach at Texas for four of the seven previous meetings in this series; the schools split those four games.
For a comprehensive listing of highlights during Barnes' 17-year tenure at Texas.
This matchup will soon become more frequent, as Texas (and Oklahoma) will join the SEC by 2025.
The Tennessee Volunteers have won four straight home games against AP top-10 teams.

Dating to 2017, Tennessee has won seven consecutive home games during Coaches vs. Cancer "Suits and Sneakers" Week.

The Vols are 21-7 all-time during "Suits and Sneakers" week, including a 15-2 record at home.
Scouting Report
The Tennessee Vols have held the No. 2 spot in the NCAA's NET ratings since January 3rd.
Saturday marks only the second-ever top-10 matchup at Thompson-Boling Arena. The first saw No. 7 Tennessee defeat No. 4 Kentucky, 71-52, on March 2nd, 2019.
During conference play, Tennessee leads the SEC in scoring defense (55.1 ppg), field-goal percentage (.478), 3-point percentage (.356), assists (17.6), and assist/turnover ratio (1.42).
In its last 24 games against SEC opponents, the UT Vols are 22-2 with wins over every league opponent except Alabama (no meetings).
Zakai Zeigler is averaging a league-best 7.3 assists during SEC play.
Julian Phillips is the reigning SEC Freshman of the Week.
UT's bench is giving the Vols 23.4 points per game.
UT ranks fifth nationally in average home attendance (17,519)—one of three SEC teams in the top five.
Tennessee this season has won 11 games by a margin of 20 points or more. That ties for the most such wins in a season in program history.
The Nation's Best Defense
For the ninth straight week, the Volunteers own the best adjusted defensive efficiency in the country per KenPom, allowing only 82.7 points per 100 possessions.
Tennessee owns the nation's best field-goal percentage defense (.339) and 3-point defense (.216).
It's been more than a month since the Vols allowed a team to score 70 points (Dec. 17 at Arizona; 75).
10 times this season, the Vols have held their opponents to 50 points or less.
Only three opposing players have scored 20 or more points against the Vols this season.
In 20 games, Tennessee opponents have managed to make only 96 3-pointers—just 4.8 per game.
Tennessee trailed at the break only three times this season and is outscoring its opponents 35.3 ppg to 24.9 ppg in first-half action (+10.4 ppg).
About the Texas Longhorns
Texas (17-3) enters Saturday tied atop the Big 12 standings with a 6-2 league record and coming off two straight wins—having defeated West Virginia and Oklahoma State after falling at Iowa State on January 17th.
The Longhorns ascended as high as No. 2 in the AP Poll in December and have been ranked in the top-10 for the past 10 weeks.
Currently ranked No. 8 in the NET rankings, Texas is tied for second in the nation with six Quadrant I wins. All three of the Longhorns' losses have come within Quadrant I—Illinois (neutral), Kansas State, and at Iowa State.
The Longhorns are 5-2 in games played away from Austin this season—3-1 in true road games and 2-1 in neutral-site contests.
Texas is 10-2 since interim head coach and former associate head coach Rodney Terry took over on Dec. 12. Terry served as an assistant under Rick Barnes at Texas for nine seasons from 2002-11.
Graduate guard Marcus Carr leads the team in scoring (17.6 ppg), assists (85), steals (35), and minutes (32.1 mpg) while hitting 41.5 percent (51-for-123) from 3-point range. With 21 points Tuesday against Oklahoma State, Carr surpassed the 20-point mark for the sixth time this season.
Texas' roster features four players who have already surpassed the 1,000-career point mark: Carr (2,099 points), Utah transfer Timmy Allen (1,947), New Mexico State transfer Sir'Jabari Rice (1,306) and Creighton transfer Christian Bishop (1,100).
Texas is 4-4 in its eight all-time appearances in the SEC/Big 12 Challenge. Three of those games have been road contests—all losses (at Georgia in 2017 and 2019, at Kentucky in 2014).
Last Clash With The Longhorns
Tennessee's furious late comeback fell just short on January 29th, 2022, as the No. 18 Vols fell at Texas in the Big 12/SEC Challenge, 52-51.
UT Vols head coach Rick Barnes was honored by the Longhorns during a pregame ceremony.
The Vols trailed by as many as 17 points in the second half before reeling off a 19-2 run spanning from the 6:37 mark to the 1:23 mark. Tennessee's run came largely thanks to the offensive efforts of Josiah-Jordan James and Zakai Zeigler; the duo had eight and seven points apiece during the run.
Austin native Victor Bailey Jr. (now at George Mason) capped off the spurt and tied the game at 51 with a tip-in layup with 1:23 remaining.
After the Vols had held Texas scoreless since the 5:32 mark, Timmy Allen made the second of two free throws with 6.2 seconds to give the Longhorns a 52-51 lead. Tennessee had a shot to win at the buzzer, but James' 3-pointer rimmed out.
Zeigler led Tennessee in scoring with 12 points, while James added 11. Olivier Nkamhoua finished with nine points and eight rebounds.
Courtney Ramey (now at Arizona) led Texas with 18 points.
Tennessee Set To Host ESPN's College Gameday For Third Time
ESPN College GameDay will originate live from Thompson-Boling Arena Saturday in advance of the 5:00pm CT showdown with No. 10 Texas.
The show also is broadcasting from Knoxville Thursday to highlight the Lady Vols' clash with UConn.
Tennessee previously hosted College GameDay on January 31st, 2009 (79-63 win over Florida) and January 15th, 2011 (67-64 win over Vanderbilt).
The Volunteers are 3-3 all-time in games for which College GameDay is on-site.
Barnes At Texas: By The Numbers
Rick Barnes manned the reins at Texas during an exceptional 17-year run from 1998-2015. His 402 head coaching wins easily stand as the most in program history, with his predecessor, Tom Penders, the next closest at 208.
1 – Barnes led the Longhorns to a No. 1 national ranking on Jan. 11, 2010.
2 – Barnes recruited and coached two National Players of the Year at Texas (T.J. Ford and Kevin Durant).
3 – Under Barnes' direction, Texas won three Big 12 championships (1999, 2006, 2008).
4 – Barnes earned four Big 12 Coach of the Year awards (1999, 2003, 2008, 2014).
16 – Barnes guided the Longhorns to NCAA Tournament appearances in 16 of his 17 seasons as head coach.
17 – Barnes produced 17 NBA Draft picks with Texas, including 11 first-round selections.
402 – Barnes' 402 wins as a Big 12 head coach rank second in that league's history behind only Bill Self (539).
Coaching Staff Connections
Texas interim head coach Rodney Terry was an assistant on Barnes' Texas staff for nine years from 2002-11 before becoming a head coach himself.
Texas assistant coach Chris Ogden played for Barnes at Texas from 2000-03. Ogden was an assistant coach at Tennessee during Barnes' first year in Knoxville (2015-16) before taking the head coach job at UT Arlington.
Vols' strength coach Garrett Medenwald received his master's degree in Kinesiology from Texas in 2016. He was mentored by Barnes' longtime strength coach at Texas, Todd Wright, and was handpicked by Barnes to lead high-performance training efforts at Tennessee.
Tennessee Director of Player Development Bryan Lentz (2010-14) also spent time on Barnes' staff at Texas.
Saturday's game also features brothers on opposite benches. Texas Director of Basketball Operations Parker Sexton is the older brother of Vols student manager Blake Sexton.
Rick Barnes vs. Schools on his Resume
Saturday is Rick Barnes' second head coaching matchup against Texas, a program he guided for 17 seasons.
As a head coach, Barnes is 8-11 against schools at which he once worked. He's 3-6 vs. Alabama, 1-1 vs. Ohio State, 2-0 vs. Providence, 0-1 vs. Clemson, 0-1 vs. Texas, and 2-2 vs. Tennessee.
If It Weren't For Tennessee, Texas Would Be "North Mexico"
There can be no doubt Texas owes a great debt of gratitude for its statehood to the fierce men from Tennessee.
Before the Alamo fell, 33 Tennesseans, the largest number of defenders provided by any state—nearly four times as many as from Texas—kept Mexican General Santa Anna's overwhelming army at bay for 13 days against unbelievable odds.
On March 6th, 1836, the brave Tennessee Volunteers and the other Alamo defenders were overrun and breathed their last.
However, the crucial days the Volunteers slowed down the Mexican army gave another Tennessean, Sam Houston, enough time to gallop through Texas raising an army to defend what would become the Lone Star State. This army defeated Santa Anna in no small part because of the contributions of Tennessee's Volunteers.
Texas was granted statehood in 1845—51 years after the University of Tennessee was founded (1794).
Volunteers vs. Longhorns: A Competitive Breakdown
In the five major ticketed team sports—men's and women's basketball, baseball, football and softball—Tennessee holds a 35-29 edge in head-to-head matchups with Texas.

SPORT VOLS-HORNS LAST MEETING
Baseball 2-2 March 4, 2022
Men's Basketball 3-4 Jan. 29, 2022
Women's Basketball 26-16 Nov. 21, 2021
Football 1-2 1969 Cotton Bowl
Softball 3-5 Feb. 14, 2020
Final SEC/BIG 12 Challenge
The 2023 Big 12/SEC Challenge marks the event's 10th and final year. Tennessee is 5-3 in the event, as the Vols did not take part in the inaugural challenge.

The Big 12 won the challenge in 2014, 2015, 2016, and 2019. The SEC won in 2018, 2021, and 2022, and the series was tied in 2017 and 2020. The Big 12 has a cumulative advantage of 48-41 (.539).

Next season, the SEC begins an annual interconference challenge—men's and women's—with the ACC.
Top-10 Takedowns
Tennessee has won five of its last six games against AP top-10 opponents. The lone loss was this season's 75-70 setback at No. 9 Arizona on December 17th.
The Vols toppled No. 3 Kansas in November. Last season, UT beat teams ranked Nos. 3, 4, 5, and 6.
Next Up For UT Men's Basketball
After Saturday's brief hiatus from SEC/Big 12 Challenge, the Tennessee Vols basketball team returns to conference play on Wednesday at Florida. Tipoff is set for 6:00pm CT on ESPN2.