APSU Sports Information: APSU Vollyball

Richmond, KY – Senior outside hitter Ilyanna Hernandez posted a season-best 17 kills but it wasn't enough as Austin Peay State University's volleyball team dropped a four-set decision (25-23, 19-25, 23-25, 23-25) against Eastern Kentucky, Friday night, in the Ohio Valley Conference opener for both teams at McBrayer Arena.
Austin Peay (2-10, 0-1 OVC) trailed most of the match and had to mount comeback attempts in the first, third and fourth sets to force the close scoring. Hernandez was consistent throughout the night, recording four kills in the first set, three in the second and five each in the third and fourth sets to finish with 17 kills – the most by a Lady Govs hitter this season.
«Read the rest of this article»
Hears Fisheries Division Updates

Jackson, TN – The Tennessee Wildlife Resources Commission amended the Statewide Non-protected Wildlife Proclamation concerning the eradication of wild hogs and heard updates on fisheries among business at its September meeting which concluded Friday.
Concerning the eradication of wild hogs, landowners have voiced concerns that the persons who had leased their land for hunting had expected to be able to have the opportunity to kill a hog. The landowners were concerned they will lose the income produced from these leases. «Read the rest of this article»
APSU Sports Information: APSU Golf

Clarksville, TN – Austin Peay State University men's golf team begins its fall season with the 2011 UK Bluegrass Fall Invitational, Saturday, hosted by the University of Kentucky, in Lexington, KY.              
The two-day, 54-hole event takes place at the University Club of Kentucky's Big Blue Course – a par-71, 6,988-yard Arthur Hills-designed championship course. Play begins at 8:30am, Saturday, with the first two rounds in continuous play, followed by a final-round action, 8:00am, Sunday.
«Read the rest of this article»

Clarksville, TN – A husband and wife have been charged with false report and arson after claiming their car had been set on fire after an alleged carjacking.
On September 9th, 2011, around 11:00pm, officers were heavily involved in directing vehicular and pedestrian traffic from Riverfest. While in the midst of keeping traffic flowing, officers had to respond to an alleged carjacking which occurred in the area of 668 North Riverside Drive an area with some of some of the heaviest traffic and pedestrian congestion.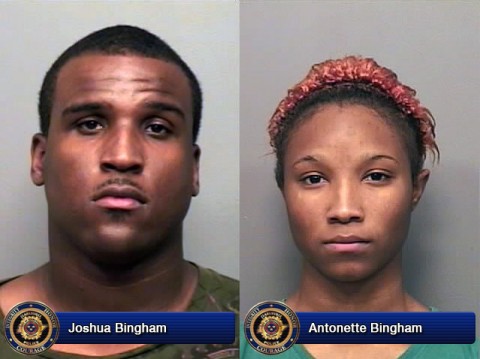 «Read the rest of this article»
Total of 191 Banks Have Now Received More Than $2.4 Billion in Funding Through Small Business Lending Fund. Beneficiaries include Clarksville based Planters Bank.
Washington, D.C. – On Wednesday, the U.S. Department of the Treasury announced that an additional 61 community banks across the country received a total of $608 million as part of the next wave of funding provided through the Small Business Lending Fund (SBLF). The SBLF, which was established as part of the Small Business Jobs Act that President Obama signed into law, encourages community banks to increase their lending to small businesses, helping those companies expand their operations and create new jobs.
 Including Wednesday's announcement, 191 community banks have now received more than $2.4 billion in SBLF funding. Additional SBLF funding announcements will be made in the weeks ahead. «Read the rest of this article»
Written by Jennifer Andersson
159th Combat Aviation Brigade Public Affairs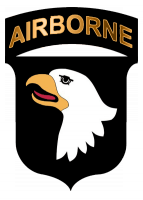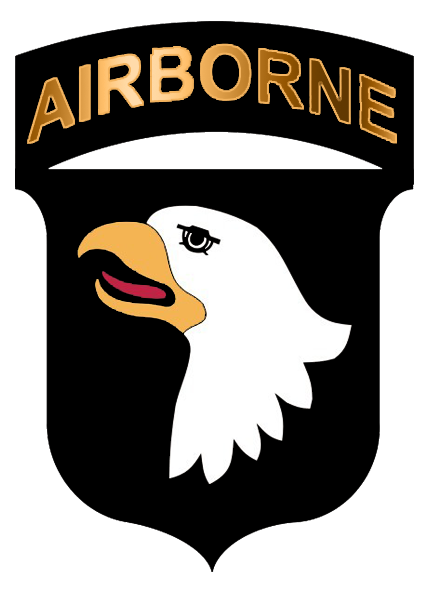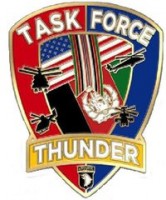 Kandahar Airfield, Afghanistan – A $5.00 bill dollars transformed Roy Brown's boyhood dream into reality in 1971.
"My mother asked me how I knew I wanted to be a pilot if I'd never flown, so I went to the local airport, paid $5.00 and rode in a Piper 140 airplane for about 20 minutes," Brown said. "Then I walked right into the Army recruiting office and said, 'Send me to flight school.'"
The recruiter told then-19-year-old Brown about a program called "High School to Flight School." Still in his first semester of college, he knew flight school was a good opportunity, so he took it. His mother had reservations about him going to war, but knew that flight school was something her son would never be afforded any other way.
«Read the rest of this article»
APSU Sports Information: APSU Football

Clarksville, TN – Austin Peay State University's football team has had two weeks to resolve issues that arose in a season-opening loss to Cincinnati.
After a bye week, the Govs head to Memphis' Liberty Bowl Memorial Stadium, 6:00pm, Saturday, to play a Tigers team that is experiencing some of the same issues.
«Read the rest of this article»
Written by Dr. Tony Phillips
Science@NASA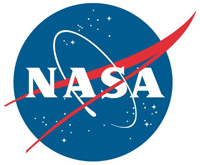 Washington, D.C. – The existence of a world with a double sunset, as portrayed in the film Star Wars more than 30 years ago, is now scientific fact. NASA's Kepler mission has made the first unambiguous detection of a circumbinary planet — a planet orbiting two stars — 200 light-years from Earth.
Unlike Star Wars' Tatooine, the planet is cold, gaseous and not thought to harbor life, but its discovery demonstrates the diversity of planets in our galaxy. Previous research has hinted at the existence of circumbinary planets, but clear confirmation proved elusive. Kepler detected such a planet, known as Kepler-16b, by observing transits, where the brightness of a parent star dims from the planet crossing in front of it.
«Read the rest of this article»
The 90th Meeting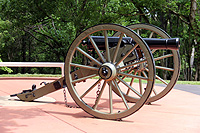 Clarksville, TN – The next meeting of the Clarksville (TN) Civil War Roundtable will be on Wednesday, September 21st, 2011 in our new home at the Bone & Joint Center, 980 Professional Park Drive, right across the street from Gateway Hospital.  This is just off Dunlop Lane and Holiday Drive and only a few minutes east of Governor's Square mall. The meeting begins at 7:00pm and is always open to the public.
This meeting's topic is Brig. General James R. Chalmers and the Battle of Nashville. «Read the rest of this article»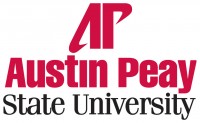 Clarksville, TN – For its many efforts to the Clarksville-Montgomery County School System, Austin Peay State University was presented with the Partner Service Award on September 14th.
Local school officials and representatives with the Clarksville Area Chamber of Commerce presented the award during the annual Partners in Education Appreciation Breakfast at the Montgomery County Civic Hall.
«Read the rest of this article»