Forty-One Percent Say Their Doctors Only Sometimes or Never Recommend Generics

Yonkers, NY – As a result of the flagging economy, Americans are making risky tradeoffs that could be dangerous to their health, according to Consumer Reports' annual prescription drug poll.
Forty-eight percent of Americans who currently take a prescription medicine told pollsters they'd cut health-care costs, for example, by putting off a doctor's visit or medical procedure, declining tests, or ordering cheaper drugs from outside of the U.S.  That's an increase of 9 percentage points since 2010.  The full results are available online at www.ConsumerReports.org/health. «Read the rest of this article»
APSU Sports Information: APSU Volleyball

Jacksonville, AL – Austin Peay State University's volleyball team saw its offense evaporate in the final two sets of a four-set Ohio Valley Conference loss (23-25, 29-27, 12-25, 26-28) to Jacksonville State, Friday night, at Pete Mathews Coliseum.
Austin Peay (2-14, 0-5 OVC) lost its ninth-straight outing while being held below a .200 attack percentage for the fourth consecutive match.
«Read the rest of this article»
APSU Sports Information: APSU Football

Dallas, TX – Nick Newsome, a senior long snapper on the Austin Peay State University football team, has been selected as a semifinalist for the 2011 William V. Campbell Trophy, the National Football Foundation & College Hall of Fame (NFF) announced Thursday.
Newsome is one of 127 semifinalists, with Eastern Kentucky's Emory Attig and Eastern Illinois' Cory Leman the only other Ohio Valley Conference representatives on the list. «Read the rest of this article»
Clarksville, TN – If you recall in my past city updates email I provided info on the two marina operators that were wanting to build a marina at the city basin. The two were Campbell Tellico Marina and River District Investment Group. The city hired a consultant (Marina Management Services, Inc.) to review and evaluate the proposals from each group. «Read the rest of this article»
Written by Dauna Coulter
Science@NASA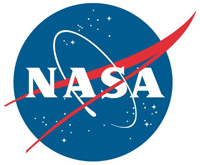 Washington, D.C. – Curiosity is about to go to Mars.  The car-sized rover, also known as the Mars Science Lab, is scheduled for launch in late November or early December 2011 from the Kennedy Space Center.  After an eight-month voyage to Mars, Curiosity will land at the foot of a 3 mile high mountain in a crater named "Gale."
It sounds a little odd—a mountain in the middle of an impact crater. Wouldn't the impact have smashed it flat? Some scientists believe the 96 mile wide crater filled in with sediments over time and relentless Martian winds carved a mountain in the center, where it now stands nearly three times higher than the Grand Canyon is deep.
«Read the rest of this article»
Written by Brad Kirtley
Sports Information Director

Clarksville, TN – For every rule, an exception exists.
Isaac VanMeter embodies it. It is more than just the Henderson, KY, native playing college football for the first time at Austin Peay at age 32, an age most male involvement in such a physical sport is reserved to the Fantasy variety.
VanMeter also is an exception in being a fulltime college student for the first time at a point in many men's lives they already are taking out a second mortgage on their house.
«Read the rest of this article»
Clarksville, TN – Clarksville Academy's newest golf team member, AnnaMichelle Moore is taking her second swing at the State Golf Tournament.  Moore a sophomore at CA is no stranger to competition.  She was one of six freshmen at the tournament last year and placed 31st  overall with a total score of 171.
Moore came to CA after the start of the school year when her mother transferred teaching positions. Though changing schools during the school year can be difficult, Moore transitioned smoothly both on and off the green. 
«Read the rest of this article»
Oktoberfest ist groß Familienspaß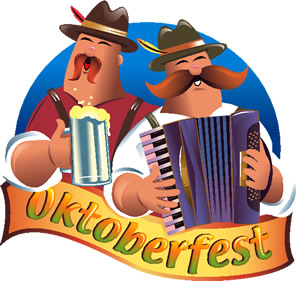 Clarksville, TN – The 31st Annual Oktoberfest brought to you by the Clarksville Edelweiss Club starts tonight at 4:00pm and runs through Saturday night at midnight. The Oktoberfest celebration is located at 790 Economy Drive, off of Hwy 76, by I-24's Exit 11. Load up the car, bring the whole family, and do the chicken dance with a 6′ tall chicken! Enjoy music by Pros't and Die Mitternachters. The The Schuhplatter & Holzhacker Folk Dancers will be performing several times each night. There are carnival rides for Kids of All Ages. This is your chance to experience the wonders of Germany right here at home in Tennessee! «Read the rest of this article»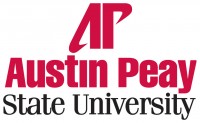 Clarksville, TN – Last week, APSU physical plant staff discovered settlement cracks in the exterior façade of Meacham Apartments while conducting routine building maintenance. APSU officials are working with state and local officials to remediate the problem.
Meacham Apartments, an apartment style living complex built in 1981 and located on West Avenue, has settlement cracks in three of its five structures, including cracks in a walkway connecting the buildings. The settling is believed to be caused by water damage, likely from flooding conditions during recent years, according to APSU officials. «Read the rest of this article»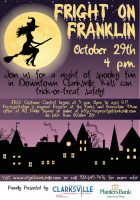 Clarksville, TN – The 3rd Annual Fright on Franklin, presented by The City of Clarksville and Planter's Bank, will take place, Saturday, October 29th, beginning at 4:00pm in Downtown Clarksville.
This free, family friendly and award winning event is for adults and kids of all ages and will feature safe trick-or-treating, costume contests, and much more! «Read the rest of this article»