The Clarksville Department of Parks and Recreation's Kleeman Haunted Mansion kicked off last night, the Halloween fun continues tonight until 10:00pm.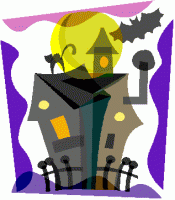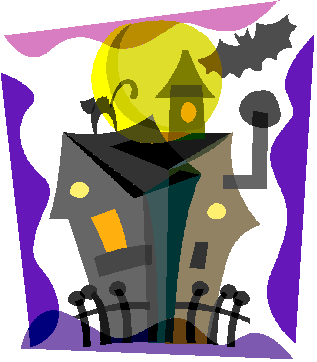 Clarksville, TN – The Kleeman Haunted Mansion opened last night to rave reviews from it's mostly younger crowd. Well over 300 people went through the house on it's opening night. Designed to be less scary than some of the more adult alternatives in town, the house still provided its share of chills and thrills to the attendees.
"That was nice I enjoyed it. The ghouls and monsters really did a good job, and should pat themselves on their backs" said Taunya Johnson who went through the haunted house with her three-year old son Tavone who was sobbing after being frightened by the last fright of the haunted house, "It freaked him out, messed him up" she said laughing.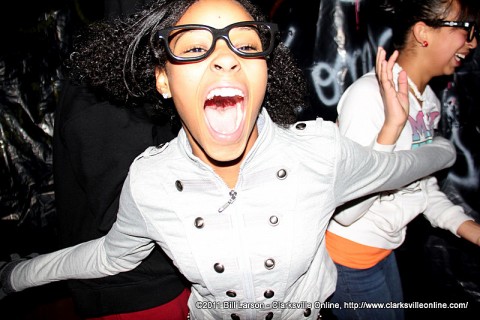 The monsters who were delivering the scares were mostly teenage volunteers who after being selected went through an orientation which gave them guidance on what was an acceptable scare and what was not.
The young people were really getting into the spirit of things. In one room two young ladies spent the evening going psycho on each other, turning that malevolent energy on the tour groups as they came through.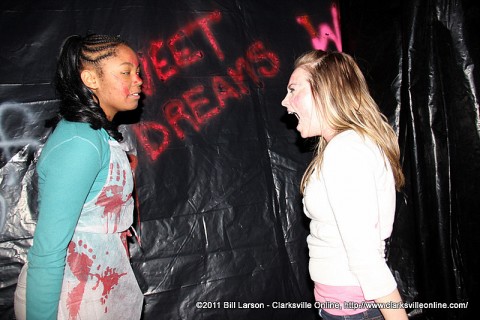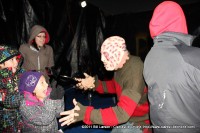 Crowd favorites included Michael Myers from the Halloween movies, Freddy Kruger from Wes Craven's A Nightmare on Elm Street, and someone said Chucky was lurking around though I never did see him during my jaunt though the house.
Just because you pass a room with a character does not mean you may not encounter that character later in the mansion, they know short cuts through the house, and are not afraid to use them.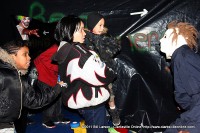 The Kleeman Haunted Mansion is great fun and runs through Saturday, October 29th from 7:00pm to 10:00pm. The house is targeted at spooking those ages 6-years and up. Haunted Mansion tours will be $2.00 for ages 18-years and older and will be $1.00 for ages 6-17-years.
For more details on the Kleeman Haunted Mansion, please contact the Clarksville Department of Parks and Recreation at 931.645.7476 or visit www.cityofclarksville.com.
Photo Gallery
Map