Clarksville, TN – Since the end of September 2011, six thieves have bilked a Fort Campbell Boulevard business out of over $10,000 in cash through the use of fraudulent payroll checks.
Officer Christina Gilliard has been investigating the case and determined the payroll checks were written on an account for New Adult Assisted Living, 1795 Cornelia Lane, Memphis, TN 38117.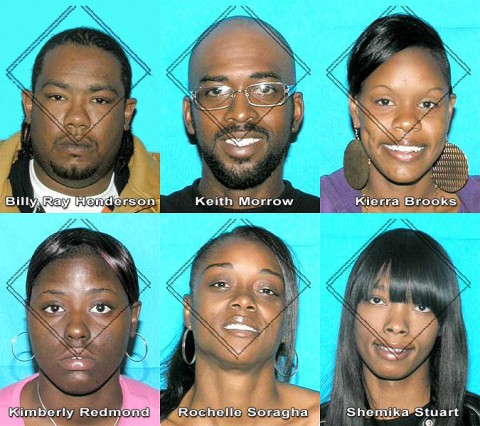 The Fort Campbell business found out the checks were fraudulent after an attempt was made to deposit the checks and the account came back with insufficient funds. There was a bank account open, but it came back to an individual and not a business.
The bank's fraud risk department is in the process of closing the account. There has been a total of sixteen checks cashed by six individuals.
The suspects and their last known addresses are:
Shemika Stuart
Name: Shemika Phyllis Stuart
Age: 29
Address: 3018 Vista Drive, Nashville, TN
Kimberly Redmond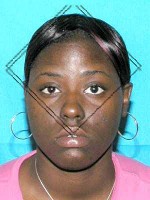 Name: Kimberly A. Redmond
Age: 24
Address: 1500 Porter Road, Nashville, TN
Kierra Brooks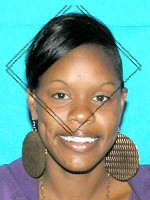 Name: Kierra Lavette Brooks
Age: 20
Address: 2400 Buena Vista Pike, Apt #179, Nashville, TN
Keith Morrow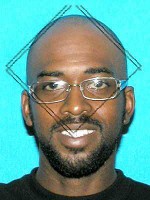 Name: Keith Lashawn Morrow
Age: 35
Address: 2430 Chapman Drive, Nashville, TN
Billy Hendrson Jr.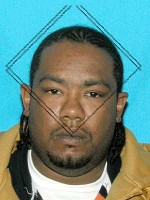 Name: Billy Ray Henderson Jr.
Age: 34
Address: 219 A, Prince Avenue, Nashville, TN
Rochelle Soragha
Name: Rochelle Denise Soragha
Age: 34
Address: 2400 Buena Vista Pike, Apt #182, 34, Nashville, TN
---
There is a combined total of 16 Felony Theft warrants on file for the six suspects. The investigation also leads us to believe there is a possibility the thieves have attempted to pass the fraudulent checks in another location beside Clarksville.
The lead investigator is Officer Christina Gilliard, Anyone with information can call, 931.645.8477.