Topic: Felony Theft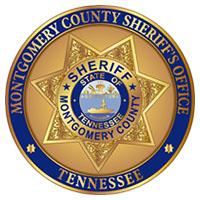 Clarksville, TN – Investigators with the Montgomery County Sheriff's Office (MCSO) have arrested six men in connection to multiple trailer thefts that occurred in Montgomery County.
The thefts occurred in four different areas; Dover Road, Lafayette Road, Industrial Boulevard, and Oak Plains Road between December 2020 and January 2021. While investigating the trailer thefts an additional $90,000 in stolen property was also recovered. These items included stolen vehicles, ATVs, and other trailers that were stolen from Montgomery County, Davidson County, and Cheatham County in Tennessee and Trigg County, and Christian County in Kentucky.
«Read the rest of this article»

Clarksville, TN – Clarksville Police Department has made an arrest in a nearly ten year old Clarksville, Tennessee cold case. Michael L. Gray has been indicted by the Montgomery County Grand Jury in the death of his grandfather, Jonas Russell Gray.
Jonas Gray was found deceased in his home on October 6th, 2010 and it was determined that he suffered from a gunshot wound.
«Read the rest of this article»

Clarksville, TN – According to Clarksville Police, between June 7th and June 8th, 2019, two men made multiple trips to steal items from the Habitat for Humanity Store located at 408 Madison Street.
The men were seen on video surveillance loading windows, doors and multiple other items into the bed of a truck. Bobby Heggie and Patrick Sanchez were identified as the suspects in the photos.
«Read the rest of this article»
Clarksville Police Department

Clarksville, TN – Clarksville Police are requesting assistance locating Jeramie Privette, height 5'11, weight 185, Brown Hair, and Blue Eyes. He has a Felony Theft warrant on file in Clarksville.
On October 17th, 2018, Privette was in a Memorial Drive residence working for a flooring company. The victim found items missing from her residence after the flooring company completed their work.
«Read the rest of this article»

Clarksville, TN – On Saturday, April 28th, 2018 around 8:00pm, Clarksville Police received a tip and Sharlita Leilani Richardson, age 44 was located and taken in custody.
She was located in the parking lot of a business at 1680 Fort Campbell Boulevard and arrested without incident.
Richardson was booked into Montgomery County Jail and served with Two Felony Theft, Unlawful Drug Paraphernalia, Felony Drug, Forgery and Identity Theft Warrants. Her bond was set at $100,000.
«Read the rest of this article»

Clarksville, TN – Clarksville Police say there is no such thing as a porch pirate warrant in Tennessee Code Annotated, but there are charges for Theft and that's what's waiting for the two woman identified in the video of property being stolen from an Oakmont Drive residence in broad daylight on April 2nd, 2018.
After widespread media coverage, numerous tips, and hard work by Detective Coleman, there are Felony Theft warrants on file for Tammy Sue Hicks, 44 (One Felony Theft warrant) and Sharlita Leilani Richardson, 44 (already had one Felony Warrant on file, so now has a second).
«Read the rest of this article»

Clarksville, TN – Clarksville Police have taken Kyle Dickson and Dillon Tatro into custody after being indicted by the September 2017 Montgomery County Grand Jury for Two Counts of Felony Theft and One Count of False Report.
The investigation into the Robbery of Marco's Pizza on Tiny Town Road revealed that a robbery did not actually occur, but was an elaborate scheme concocted by one of the Marco's employees, Kyle Dickson, along with an accomplice, Dillon Tatro.
«Read the rest of this article»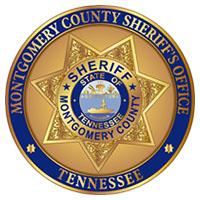 Clarksville, TN – The Montgomery County Sheriff's Office says that Darren Ray Walton, 39, is wanted in three Tennessee counties for numerous counts of theft, burglary, and other crimes.
Walton has three warrants on file in Montgomery County. He is wanted for theft of property, evading, and a capias warrant for criminal impersonation, driving on suspended license, no registration, no insurance, and failure to use due care. He is also wanted for questioning in connection to recent thefts in the Montgomery County.
«Read the rest of this article»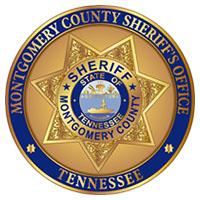 Clarksville, TN – Montgomery County Sheriff's Office says agents with the 19th Judicial Drug Task Force arrested nine individuals Wednesday, March 1st, 2017 on drug charges.
While executing a search warrant at 3484 Arvin Drive, agents discovered 22 grams of crack cocaine, which an individual within the residence attempted to discard by flushing it down the toilet. Agents also found in the home several hypodermic needles, digital scales, and bags indicative for narcotics resale.
A stolen vehicle was also discovered on the property.
«Read the rest of this article»

Clarksville TN – Clarksville Police are investigating a felony theft of over 1,800 dollars in merchandise from the Best Buy store on Wilma Rudolph Boulevard, which occurred about 6:15pm on Friday, December 30th, 2016.
Three black male suspects allegedly entered the store and quickly filled a shopping cart with Xbox One and PlayStation game systems. The individuals were in and out of the business in less than ten minutes, allegedly taking the game systems without paying for them.
«Read the rest of this article»