Encourages Physical Fitness in Local Community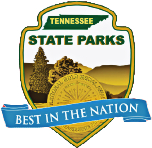 Chapel Hill, TN – Henry Horton State Park announced today its 50-Day Challenge to the local community, encouraging individuals and families to walk 50 miles in 50 days before the beginning of the new year.
 
"Henry Horton State Park is a terrific place to walk, with a variety of hiking trails," said Park Manager Randy Whitworth. "We hope members of the community will accept our challenge and also cheer on their co-workers, family members and friends to get a jump on a healthy start to 2012." «Read the rest of this article»
Essay Written by Maria Boyer of Kenwood High School
As part of the Clarksville Kiwanis Club's Memories of Service and Sacrifice Project's "Interview a Veteran Contest"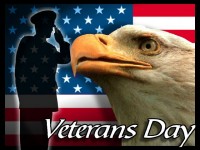 At the early age of seventeen, Larry Boyer entered the army as an infantryman. Coming from the small town of Superior, Wisconsin, he had no clue what he was getting into. Security, safety, homely comfort, regular visits with family and friends- he was used to these luxuries. He didn't know that soon he would be deprived of them. Determined, and self-motivated, the young, inexperienced boy took his chances and began his life as a United States soldier.
Being in the Army required extreme dedication. It consumed so much of his time that there was none left for anything else. Larry would have to work long hours on base, or would be out in the field for days. He wouldn't be able to see his wife or kids much at all. It didn't leave ample family time, let alone time for a social life.
«Read the rest of this article»
APSU Sports Information: Austin Peay Volleyball

Murray, KY – Austin Peay State University's volleyball team finished its 2011 slate with a three-set Ohio Valley Conference sweep (25-16, 25-21, 25-21) of Murray State, Saturday, at Racer Arena.
«Read the rest of this article»
Saturday, November 12th, 2011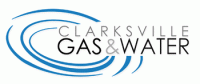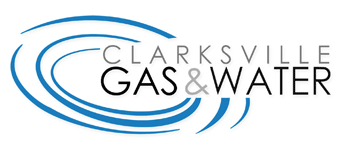 Clarksville, TN – A Clarksville Gas and Water construction crew has turned off water service on Blackberry Lane and on Cherry Tree Drive from Cunningham Lane to Pinetree Road to repair a water main line leak. Work is expected to be complete by 1:00am. when water service will be restored.
The roads are open to traffic.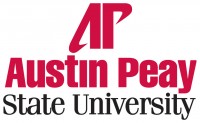 Clarksville, TN – For more than a decade, Dr. Carmen Reagan has served on the Delta Dental of Tennessee board of directors, helping the organization to expand across Tennessee.
"We relied on her for her corporate citizenship," said Tom Perry, chief financial officer and an alumnus of Austin Peay State University. He graduated in 1973, having been a student of Reagan's in the APSU College of Business.
It was fitting then that Perry presented a $10,000 check from Delta Dental to help jumpstart the new Reagan Giving Circle program. The check presentation was made November 8th during a reception to launch officially the giving program in honor of Reagan.
«Read the rest of this article»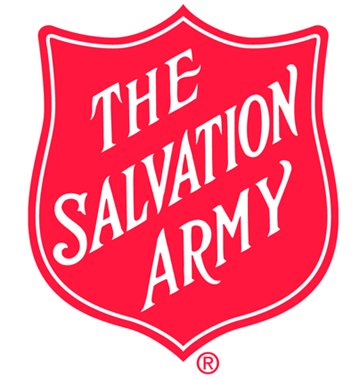 Clarksville, TN – The Salvation Army is in need of volunteers this holiday season. Volunteers are needed Monday through Saturday, from 10:00am to 7:00pm, beginning November 10th, through December 24th, 2011.
Money collected goes to support the homeless shelter and other Salvation Army programs. «Read the rest of this article»
APSU Sports Information: Austin Peay Football

Murray, KY – Murray State returned two first-half fumbles for touchdowns in building a 26-0 lead as the Racers defeated Austin Peay State University, 56-24, Saturday afternoon at Roy Stewart Stadium in Ohio Valley Conference football action.
Austin Peay fell to 3-7 overall and 2-5 in the OVC. Murray State improved 6-4 overall and 4-3 in the OVC.
«Read the rest of this article»
Essay Written by Michaela Larson of New Providence Middle School
As part of the Clarksville Kiwanis Club's Memories of Service and Sacrifice Project's "Interview a Veteran Contest"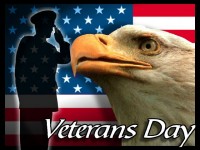 The military is important. The Air Force, Army, and Marine Corps all work together to keep our country safe. Ever since the attack on September 11th, 2001, our soldiers have been more highly respected and are more essential for our nation to survive. Most of us know at least one soldier. My soldier is my protector. He is my Dad. He joined the military in August of 1998 and has been serving for our country ever since. Some of the things he has sacrificed are time with his family, safety and friends.
My dad, Specialist Zechariah Larson, has been on four deployments for the Army and away from home for a total of over four years. His first time overseas began in March of 2003, when I was almost five. He was gone to Iraq for eight months.
«Read the rest of this article»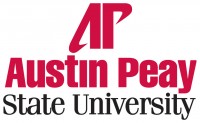 Clarksville, TN – In May of 1961, a group of young Austin Peay State University students, believing that they were living at the end of history, chartered a new campus honor society focused on studying the past.
"We thought we had missed all the great things," Riley Darnell ('62), former Tennessee secretary of state and founding member of the club, said. "There would be no more wars."
«Read the rest of this article»
APSU Sports Information: Austin Peay Basketball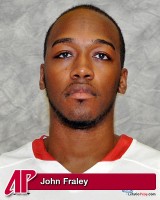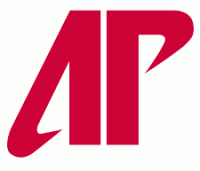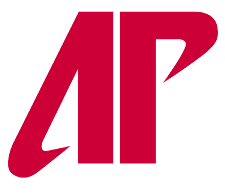 Clarksville, TN – Senior center John Fraley, of the Austin Peay State University basketball team, is out indefinitely after suffering a concussion during Friday night's loss at Middle Tennessee.
With 2:58 left in the game, Fraley collided with the Blue Raiders Kerry Hammonds when the guard drove to the basket. Both players fell to the floor, with Fraley hitting his head on the surface. Medical personnel immediately attended to the 6-9 Clarksville native and, after his head and neck were stabilized, Fraley was removed from the floor on a stretcher. «Read the rest of this article»