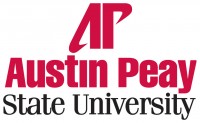 Clarksville, TN – For the last few weeks, the Austin Peay State University community has watched the demolition of three student residence halls that have been a mainstay on the campus for more than three decades.
Now, another historical milestone will unfold, months after the new Castle Heights residence hall opened on campus. Construction for the second phase of the student housing complex is under way on Drane Street – and it has the potential to change the layout of the campus.
"It really is going to transform the campus, especially the Drane Street area," Joe Mills, assistant vice president of student affairs and director of housing, said.
Three new residence halls – to be built where Cross, Killebrew and Rawlins once stood – will form APSU's first residential mall, defined by a traditional collegiate "commons" or "quad" lawn. This new lawn, which replaces existing parking lots, will complement the existing major outdoor spaces on campus, one adjacent to the Browning Administration Building and the next other next to the Morgan University Center.
The $29 million project, scheduled to be open at the beginning of the 2013-14 academic year, is envisioned to provide a cohesiveness to all the housing on the west side of campus and a renewed identity for the residential portion of the campus.
Specifically, the design for Phase II includes modifications to Drane Street that will promote pedestrian traffic. The thoroughfare will be maintained with traffic-calming provisions to enhance the pedestrian nature of the new campus lawn.
The three new halls will house a total of 404 students. The rooms for the three new residence halls will be double occupancy, almost mirroring the room features in Castle Heights.
Each of the three new halls also will have study rooms, meeting rooms and a kitchen on each floor. A food court also will be included in the residential mall.
Bauer-Askew Architecture PLLC designed the new student housing complex in a joint venture with Lyle-Cook-Martin Architects.