More than 50 Million Americans Visited Online Retail Sites on Black Friday
Thanksgiving Day Online Spending Jumps 18 Percent to $479 Million

Reston, VA – comScore, a leader in measuring the digital world, today reported U.S. retail e-commerce spending for the first 25 days of the November – December 2011 holiday season. For the holiday season-to-date, $12.7 billion has been spent online, marking a 15-percent increase versus the corresponding days last year. «Read the rest of this article»
APSU Sports Information: Austin Peay Basketball

Nashville, TN – Austin Peay will see plenty of familiar faces when the Govs travel to Nashville, 6:30pm, Monday to face Lipscomb.
Four of Lipscomb's players–freshman starting point guard Zavion Williams; redshirt freshman forward Damarius Smith, brother of Austin Peay football player Amius Smith, and twin brothers Malcolm and Martin Smith–are from Clarksville. Williams is having little trouble in his transition to Division I, averaging 16.2 ppg to go with 2.3 steals and 3.7 assists per game. In fact, the local quartet can be found playing summer pickup games in Clarksville with the Governors.
«Read the rest of this article»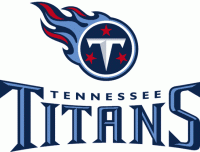 Nashville, TN – With 3:01 left in the game, Matt Hasselbeck completes a 2-yard touchdown pass to Damian Williams to carry the Tennessee Titans past the Tampa Bay Buccaneers 23-17 Sunday afternoon.
Chris Johnson carried the ball 23 times for a season-high 190 yards against the Buccaneers for an average of 8.3 yards per carry. It was the third-highest rushing yardage total in his four-year career, and the performance ranks 13th in franchise history. His 190 yards also is the fourth-highest total in the NFL in 2011. «Read the rest of this article»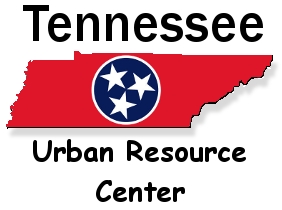 Clarksville, TN – On Monday, November 28th, 2011 the Tennessee Urban Resource Center will host an educational community forum on the new "Tennessee – Voter Photo ID Law". The forum will be held at the Clarksville – Montgomery County Public Library, 350 Pageant Lane, Suite 501 – Clarksville, TN. The forum starts at 6:00pm.
The new law, which goes into effect at the start of the New Year, will require people to show a valid state or federal government-issued photo ID in order to vote at the polls. «Read the rest of this article»

Clarksville, TN – Around 11:00am this morning, a driver on Riverside Drive called 911 and said they saw a vehicle overturned on the river bank at Crossland Avenue and Riverside Drive.
Officers arrived on scene and found a 1999 Dodge Durango upside down on the river bank. There was no one inside of the vehicle.
«Read the rest of this article»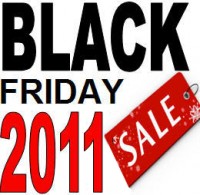 Trenton, KY – How do you avoid the hustle and bustle of Black Friday but still get some great bargains?  Try shopping in a small town in Kentucky.
There was only one shop open today in Trenton, but business was steady, and it does qualify as an independently owned small business; we were just a day early for Small Business Saturday, and we wanted to get some sale fabric –yes we REALLY did need more Christmas fabric. At least that's my story, and I'm sticking to it.
«Read the rest of this article»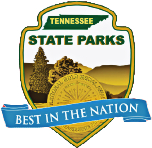 Pikeville, TN – Fall Creek Falls State Park will herald in the holidays with its annual Christmas on the Mountain Celebration, slated for Friday, December 2nd through Sunday, December 4th, at the park's Inn and Conference Center. 
 
In addition to a number of activities for all ages, the three-day celebration will feature handmade crafts, candies and breads.  The Inn will be adorned with holiday decorations and various musical groups and choirs will perform throughout the weekend. «Read the rest of this article»
Written by Brother Shepherd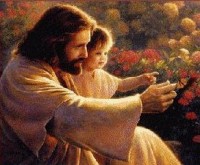 I'm always intrigued by the story of Jesus as a boy in Luke 2. In the latter part of that chapter we find that Joseph and Mary have taken Jesus to Jerusalem to celebrate the Passover Feast.
The scriptures tell us that Jesus was 12 years old. After the Feast was over, Joseph and Mary were traveling back home with their kinsman and acquaintances and they found they had left Jesus in Jerusalem.
«Read the rest of this article»
Nashville, TN – A homemade cake makes every holiday memorable. Although we love fancy cakes, the ones that become classics are often unpretentious and uncomplicated for their subtle rich flavor. Pound cakes fit that description perfectly. Originally made with a pound each of butter, sugar, eggs and flour, pound cakes have evolved into an abundance of delectable variations.
"I think a pound cake is appropriate for almost any occasion," said the Martha White® baking expert, Linda Carman. "Serve toasted for breakfast, plain for dessert or paired with fruit, ice cream or sauces. Easy to wrap, they make wonderful holiday gifts or dessert to carry to a holiday get-together."
«Read the rest of this article»


Clarksville, TN – The weekly Clarksville Parks and Recreation Department Recreation Report provides Clarksvillians with a glimpse at the activities and events that are available from the Parks and Recreation Department for them to enjoy together as a family.
This weeks highlights include:
Christmas on the Cumberland
Christmas Parade
Downtown for the Holidays Christmas Cookie Bake-Off
Register now for the Jingle Bell Jog 5K
Downtown Decorating Contest
Swimming Lessons at the Indoor Aquatic Center
Adult Volleyball League Seeks Players
«Read the rest of this article»