Washington, D.C. – It's that time of year again, when you look at the scale or your credit card statement and realize it's time to make some changes in the New Year.
Whether you're vowing to drop the pounds once and for all, get your debt under control, or finally quit smoking, these tips from USA.gov can help you see your New Year's Resolutions through to the end. «Read the rest of this article»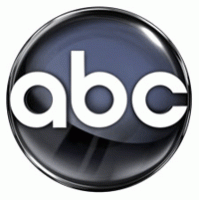 New York, NY – Dick Clark and Ryan Seacrest will celebrate 40 years of history as they host "Dick Clark's New Year's Rockin' Eve with Ryan Seacrest 2012" live from ABC Studios in New York on Saturday, December 31st on the ABC Television Network. Jenny McCarthy will report live from Times Square and Fergie will host the Los Angeles party segments.
The Los Angeles party will include performances by The Band Perry, blink-182, Christina Perri, Florence + The Machine, Gym Class Heroes, LMFAO, OneRepublic, Nicki Minaj, Taio Cruz and will.i.am. They join the previously announced New York lineup which includes Lady Gaga, Justin Bieber, Pitbull and Hot Chelle Rae. «Read the rest of this article»
APSU Sports Information: Austin Peay Basketball

Morehead, KY – A turnover-prone first half effort doomed Austin Peay State University women's basketball team in a 74-67 loss to Morehead State, Saturday afternoon, in Ohio Valley Conference action at Johnson Arena.
Austin Peay (3-12, 0-2 OVC) trailed by three points, 17-14, with 9:53 remaining before the worst of its offensive woes hit. The Lady Govs would go the next 5:32 without scoring, missing four shots and turning the ball over six times on its nine possessions during that span.
«Read the rest of this article»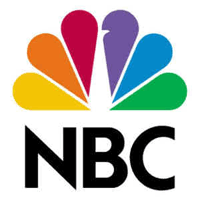 Universal City, CA – Grammy Award-nominated recording artist Drake, British superstar Jessie J, NBC's "The Voice" musician coach and three-time Grammy nominee Blake Shelton, "The Voice" musician coach and Grammy Award-nominated artist Cee Lo Green, NBC's "Smash" star Megan Hilty, four-time Grammy-winning band The Roots and 15-time Grammy Award winner Tony Bennett will help usher in 2012 on "NBC's New Year's Eve with Carson Daly."
Highlighting a few of the show's segments will be "Late Night with Jimmy Fallon" host Jimmy Fallon doing a special comedy performance from the Rockefeller Center Christmas tree, as well as NBC News anchor Brian Williams giving his music review of 2011. Daly will also count down the five top "game-changers" of 2011 — one of which will feature NBC Sports' Bob Costas. Many NBC stars will be passing along some of their own New Year's Eve greetings, including "Golden Globe Awards" host Ricky Gervais. «Read the rest of this article»
APSU Sports Information: Austin Peay Basketball

Morehead, KY – If it seemed like Austin Peay State University's basketball team had been there before, it had. Unfortunately, the ending was eerily too similar.
Holding a five-point lead with a little more four minutes remaining, Austin Peay watched Morehead State rally down the stretch to beat the Governors, 68-64, in an Ohio Valley Conference game televised by ESPNU.
«Read the rest of this article»
State Troopers Plan New Year's Enforcement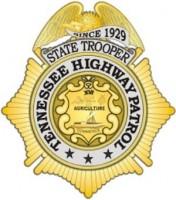 Nashville, TN – The Tennessee Highway Patrol is once again participating in the national holiday enforcement campaign, "Drive Sober or Get Pulled Over."  State Troopers will join local law enforcement agencies across the state to encourage safe driving habits and remove impaired drivers from Tennessee roadways this holiday season.
The New Year's holiday period commences at 6:00pm, Friday, December 30th, and concludes at 11:59pm, Monday, January 2nd, 2012.
"This is the time of year when many people are traveling to share the holiday with family and friends," Department of Safety and Homeland Security Commissioner Bill Gibbons said. "Our goal is for motorists to reach their destinations safely. We take this responsibility seriously throughout the year, and especially during holiday seasons." «Read the rest of this article»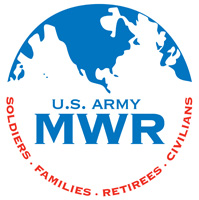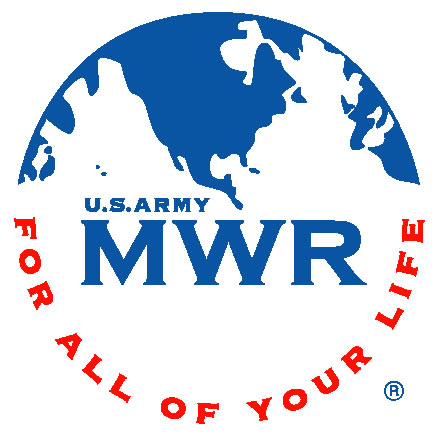 Fort Campbell, KY – The Zone will be holding a FREE New Year's Eve Party! Anyone age 18 and over is welcome to join us at The Zone for music by DJFM, party favors, some great surprise giveaways, champagne (age 21 and over) and a free breakfast buffet.
The Zone will be open for normal operations from 11:00am until 4:00pm when they will close in order to set up for the party. «Read the rest of this article»

Clarksville, TN – According to CDE Lightband, many customers are currently seeing electric bills that have doubled from last month due to the colder weather Clarksville experienced in December.
Based on weather statistics maintained by CDE Lightband, December was 63 percent colder than November overall. The average high temperature for December was 51 degrees, compared to 62 in November. December also saw some morning temperatures in the teens and low twenties. «Read the rest of this article»

Clarksville, TN – Cumberland Radio Partners Inc is proud to announces the addition of Eddie Owen as co-host of the "Bone Show," Clarksville's longest-running morning talk show which can only be heard on WJZM 1400 AM; Clarksville's oldest news, talk, and sports radio station. Owen will join Hank Bonecutter and producer,  J. Duncan on the air, starting Monday morning. «Read the rest of this article»
Have a little "Sex" tonight
Clarksville, TN –
It is almost New Years Eve, and Sparkling Wine is a "must have" for New Years Eve! Fifth City Wine & Spirits has two Sparkling Wines for you to try – "Sex" and "Fizz".
"Sex" is a Brut Rose Sparkling Wine with a pink salmon hue, red fruit aromas, and a delectable, soft style.
"Fizz" is a Demi Sec Sparkling Wine with fine bubbles, ripe fruit aromas, soft sweet flavors, and a lingering, fine finish.
Both "Sex" and "Fizz" are a provocative blend of Pinot Noir and Chardonnay grapes that are hand-picked and whole cluster pressed. They are produced in the Cuvée Close method in which the sparkling wine undergoes a secondary fermentation in stainless steel or enamel coated tanks rather than individual bottles, and is bottled under pressure in a continuous process. According to the Wikipedia, "Many grape varieties, including Prosecco, are best suited for fermentation in tanks." «Read the rest of this article»