Washington, D.C. – Individuals and businesses making contributions to charity should keep in mind several important tax law provisions that have taken effect in recent years. Some of these changes include the following:
Special Charitable Contributions for Certain IRA Owners:
This provision, currently scheduled to expire at the end of 2011, offers older owners of individual retirement accounts (IRAs) a different way to give to charity. An IRA owner, age 70½ or over, can directly transfer tax-free up to $100,000 per year to an eligible charity. This option, created in 2006, is available for distributions from IRAs, regardless of whether the owners itemize their deductions. Distributions from employer-sponsored retirement plans, including SIMPLE IRAs and simplified employee pension (SEP) plans, are not eligible. «Read the rest of this article»

Clarksville, TN – A business in the 400 block of Franklin Street has been burglarized twice in less than a month and an undisclosed amount of cash was taken both times. Both times entry was made through a window at the business.
Clarksville Police believe it is the same person. He was caught on video and Police are trying to identify the suspect.
«Read the rest of this article»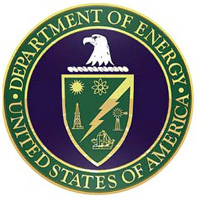 Washington, D.C. – As we make preparations for cold-weather energy savings in our homes, many Americans are also preparing for the winter holidays putting up strings of holiday lights (also referred to as Christmas lights or decorative light strings). Light-emitting diode—or "LED"—holiday lights offer a quality alternative to incandescent lamps, enabling families to save energy and money this holiday season.
Electricity bills can grow during the holidays if you decorate with strings of lights. Light-emitting diode, or "LED," holiday lights offer a quality alternative to traditional lights and save both energy and money. The Department of Energy estimates that if every household switched to LED holiday lights, the country would save approximately $410 million in electricity costs. «Read the rest of this article»
APSU Sports: Austin Peay Football

Clarksville, TN – James Barker has spent much of this weekend at Myrtle Beach, although he is not there to enjoy those sandy beaches.
Instead Barker, Austin Peay State University football's senior 6-4, 305-pound offensive tackle, will be suiting up to play football one more time when he plays for the South Team, 1:00pm, (CT), Saturday, in the FCS Senior Scout Bowl, to be played at Doug Shaw Stadium in Myrtle Beach, SC.
«Read the rest of this article»
APSU Sports Information

Clarksville, TN – Sixteen Austin Peay State University athletics alumni and current student-athletes are scheduled to participate in Winter Commencement ceremonies, Friday, at the Dunn Center.
The following APSU athletics alumni were master's degree candidates for the 2011 December Commencement: «Read the rest of this article»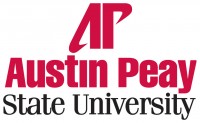 Clarksville, TN – On Wednesday December 14th, 2001, Austin Peay State University President Tim Hall presented Command Sgt. Maj. Wayne P. St. Louis with Austin Peay State University's new military coin during a ceremony honoring active duty and military veteran graduates at the APSU Music/Mass Communication Building Concert Hall.

Clarksville, TN – The Roxy Regional Theatre's annual production of A Christmas Carol is in full swing after three very successful weekends. With the holidays being such an important time to us all, and our actors having to give up some of these holiday traditions to be apart of this cast, I thought it would be good for us all to reflect on what makes Christmas special to us.
So, last week, I asked the cast of A Christmas Carol, "What is your favorite childhood Christmas memory?" Here are some of the responses.
«Read the rest of this article»

Clarksville, TN – The Clarksville Police K-9 unit returned from North Carolina with a whole lot of training and renewed motivation. There are now have Four officers on the street with their K-9 partners and a supervisor that has high expectations for the unit.
They are proactive and doing good things with their new or finely honed skills.
«Read the rest of this article»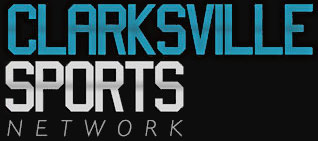 Caught some of Austin Peay State University's men's basketball practice Thursday and they were really working hard. They are just a different and much better team with John Fraley back at center. He just makes everything go and allows Will Triggs and Melvin Baker to play their natural positions. Fraley doesn't need to score that many points, but his rebounding and presence in the middle makes a huge difference.
The Govs have made some other moves by starting freshman Herdie Lawrence and moving TyShwan Edmondson to the bench and having him as the sixth man. But even then, everything just flows much better because Fraley is there.
«Read the rest of this article»

Clarksville, TN – Leroy Everett, one of the two men that Police were looking for in reference to the Theft of Over $1,500 in cigarettes turned himself into the Montgomery County Jail, December 15th, around 5:00pm.
Everett was the man in the video that was walking around and talking on the cell phone inside of the Kangaroo Express.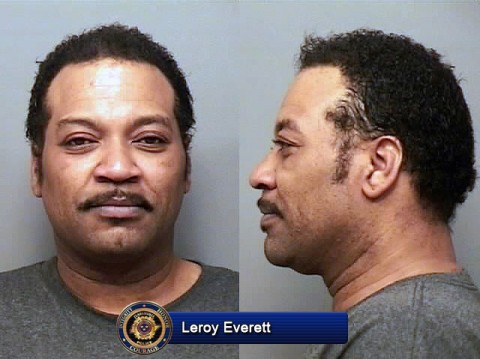 «Read the rest of this article»