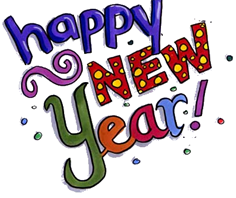 Clarksville, TN – Celebrating New Year's Eve means many different things to individuals. Some people need to be with lots of friends; others prefer to celebrate with only one special person. The Clarksville New Year's Eve scene was full of fun, fellowship and fantastic flutes filled with bubbly concoctions as people gathered together to bring in 2012. An overview of the party scene includes not only clubs with music, dancing and friendship but special venues where late night frolicking in the pool can help to light up the night.
Live music was popular on New Years Eve. Mother Pandora rocked at the Warehouse; Tim Lynch was featured at The Gilroy; Tina Brown crooned at the new Jazz establishment Singletons; The Coup's musical extravanganza saw performances by Vash the Stampede, The Chronic, Meth Dad, Terror Pigeon Dance Revolt, CNDYPNTS, and TEE-AYE SEE-OHH;and Mike Robinson performed The Lodge.
Other Venus featured DJ's including Kickers in Oak Grove with the styling of DJ Butterfly, McKenzie's Lounge at the Riverview Inn showcased the talents of DJ Jason, The Black Horse Pub and Brewery played host to DJ Attitude, while the Sidelines Sports Bar & Grill grooved with DJ Budda Fly.
In addition to the great music, you could find Beer Pong at the Gilroy, Karaoke at Kelly's On Franklin Street, and McKenzie's Lounge; a limbo contest and palm reading at the Coup; and  portraits at the Hilton Garden Inn. The Pinnacle was packed with people spending New Years Eve bowling.
In Historic Downtown Clarksville the turn out for New Years Eve out was down, and according to one business owner has been going down for several years. This could be a direct result of the popularity of venues in other parts of the city.
At the Indoor Aquatic Center 15-20 young people gathered for a New Years Eve pool party. The brand new event will likely become more and more popular as the word spreads about this as a kid friendly New Years Eve destination.
Photo Gallery
About Bill Larson
Sections
Arts and Leisure
Topics
Blackhorse Pub and Brewery, Bowling, Historic Downtown Clarksville, Indoor Aquatic Center, Mike Robinson, New Year's Eve., Riverview Inn, The Coup, The Gilroy, The Pinnacle, Tina Brown