Station Camp next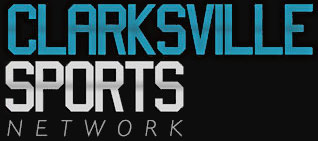 Clarksville, TN – Really you could just pick a name out of a hat and that person could easily be the one that gets Clarksville High School going.
So Friday night, it was Tennessee signee Bashaara Graves who had the honors and scored 10 of the Lady Wildcats first 13 points in a game-opening 13-2 run and that was more than enough to propel Clarksville High to a 59-35 victory over Wilson Central in a Region 5-AAA Quarterfinal game at the William Workman Gym.
With the victory, District 10-AAA champion Clarksville High (33-0) will move on and play against Station Camp in a Region 5-AAA semifinal game Monday night at Northeast High at 7:30pm.
Station Camp (19-10), the runner up in 9-AAA, dispatched Dickson County 75-57 in their quarterfinal game Friday night in Gallatin, Tennessee.
The winner of the Clarksville High-Station Camp tilt will face the victor of the Rossview-Mt. Juliet Region 5-AAA semifinal winner on Wednesday at Northeast High in the Region 5-AAA Championship game.
Rossview, the 10-AAA runner up, toppled 9-AAA No. 3 Beech 48-35 in their quarterfinal match up at Rossview Friday night to move on to the semis.
District 9-AAA champion Mt. Juliet knocked off Kenwood, 10-AAA's No. 4 team, 80-43 at home Friday night in the last 5-AAA quarterfinal to earn its spot against Rossview.
Graves led Clarksville High with 25 points and was followed by Jessy Ward with 12 points, Tia Nicholson with nine, Tiasha Gray with seven and Sierra Rozar with six.
Wilson Central (18-11) was led by Sydney Vanlandingham's 14 points an Taylor Peterson's 14 points.
Graves scored the first four points of the game and was finally answered by WCHS' Dominque St. Louis lay up that cut it to 4-2 with 5:32 left in the first quarter.
Clarksville High scored the next nine points and went up 13-2 with 2:45 left on a Graves' lay up. The quarter ended with CHS leading 16-7.
Wilson Central got it down to 16-8 on Rachel Bean's free throw with 7:42 to go in the second quarter and to 18-10 with 6:58 left Peterson's jumper, little did WCHS know that would be the last time the game would be in double digits.
Rozar's roll in at the end of a 9-4 run gave Clarksville High a 29-14 lead with 3:34 left before halftime. Wilson Central wouldn't go away and fought and cut the lead back down to the 31-21 halftime score on Peterson's bucket with 1:38 on the clock.
Graves scored first to start the third with 7:48 to go and it sparked a period that led to Clarksville High outscoring Wilson Central 12-5 and taking 45-26 advantage with 2:04 left on a lay up by Nicholson, a score that held until the end of the frame.
The Lady Wildcats revved things up in the fourth and jumped out to a 54-27 lead on Ward's drive with 4:08 to play. Gray made it 59-33 with 1:26 left.
Monday's Region 5-AAA semifinals at Northeast
Rossview (26-6, 10-AAA) vs. Mt. Juliet (30-3, 9-AAA) at 6:00pm.
Station Camp (19-10, 9-AAA) vs. Clarksville High (33-0, 10-AAA) at 7:30pm.
Box Score
| Box Score | 1 | 2 | 3 | 4 | FINAL |
| --- | --- | --- | --- | --- | --- |
| Wilson Central (18-11) | 7 | 14 | 5 | 9 | — 35 |
| Clarksville High (33-0) | 16 | 15 | 14 | 14 | — 59 |
Wilson Central 35
| Player | Points | FGs | 3pts | FTs |
| --- | --- | --- | --- | --- |
| 25 Rachel Bean | 1 | 0 | 0 | 0 |
| 11 Sydney Comer | 2 | 0 | 0 | 0 |
| 23 Taylor Peterson | 13 | 0 | 1 | 0 |
| 42 Dominique St. Louis | 5 | 0 | 0 | 0 |
| 32 Sydney Vanlandingham | 14 | 0 | 2 | 0 |
Clarksville High 59
| Player | Points | FGs | 3pts | FTs |
| --- | --- | --- | --- | --- |
| 11 Bashaara Graves | 25 | 0 | 0 | 0 |
| 14 Tiasha Gray | 7 | 0 | 1 | 0 |
| 32 Tia Nicholson | 9 | 0 | 1 | 0 |
| 33 Sierra Rozar | 6 | 0 | 0 | 0 |
| 12 Jessy Ward | 12 | 0 | 0 | 0 |