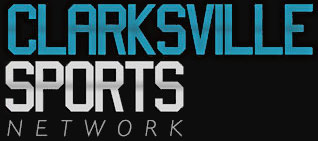 Hendersonville, TN — Clarksville High School had little trouble with Hendersonville in a Region 5-AAA quarterfinal game and won easily 57-34 Friday night at Hendersonville High School.
Clarksville High, the No. 3 team out of 10-AAA, will move on to play Mt. Juliet, the District 9-AAA regular season champions but the No. 4 team out of the 9-AAA Tournament, on Tuesday at Northeast High at 6:00pm Mt. Juliet (25-7) knocked off Northeast, the 10-AAA regular season and tournament champion, 68-51 in another quarterfinal game at Northeast.
Clarksville High and Mt. Juliet will play at 6:00pm.
The other semifinal game will pit No. 1 9-AAA Beech vs. No. 3 9-AAA Wilson Central at 7:30pm.
Clarksville (21-10) was led by Eric Holmes and Daijon Williams' 18 points each.
Kenwood lost to Beech 53-38 in its Region 5-AAA quarterfinal game. Kenwood was led by Maleek Hall's 16 points.
Clarksville High 57, Hendersonville 34
| Box Score | 1 | 2 | 3 | 4 | FINAL |
| --- | --- | --- | --- | --- | --- |
| Clarksville High | 15 | 12 | 18 | 12 | — 57 |
| Hendersonville | 11 | 2 | 14 | 7 | — 34 |
Clarksville High 57
| Player | Points | FGs | 3pts | FTs |
| --- | --- | --- | --- | --- |
| Tyriek Cheatham | 3 | 0 | 1 | 0 |
| 4 Eric Holmes | 18 | 0 | 0 | 0 |
| 5 Chase Knott | 6 | 0 | 2 | 0 |
| 30 Tevin Majors | 5 | 0 | 0 | 0 |
| 3 Daijon Williams | 18 | 0 | 2 | 0 |
| 14 Drake Young | 7 | 0 | 1 | 0 |
Hendersonville 34
| Player | Points | FGs | 3pts | FTs |
| --- | --- | --- | --- | --- |
| 42 Hunter Brown | 2 | 0 | 0 | 0 |
| 20 Ryan Brown | 7 | 0 | 0 | 0 |
| 32 John Davis | 3 | 0 | 0 | 0 |
| 24 Jamal Hollingsworth | 6 | 0 | 2 | 0 |
| 5 J.J. Holtfreter | 2 | 0 | 0 | 0 |
| 11 Jeff Long | 9 | 0 | 1 | 0 |
| 22 Wray Nicholson | 2 | 0 | 0 | 0 |
| 21 Tre Wallace | 3 | 0 | 0 | 0 |
Beech 53, Kenwood 38
| Box Score | 1 | 2 | 3 | 4 | FINAL |
| --- | --- | --- | --- | --- | --- |
| Kenwood | 12 | 9 | 6 | 11 | — 38 |
| Beech | 13 | 7 | 17 | 16 | — 53 |
Kenwood 38
| Player | Points | FGs | 3pts | FTs |
| --- | --- | --- | --- | --- |
| 14 Legree Hairston | 3 | 0 | 1 | 0 |
| 22 Maleek Hall | 16 | 0 | 2 | 0 |
| 15 DeAndre Lisenbee | 3 | 0 | 0 | 0 |
| 21 Trent McLaurin | 2 | 0 | 0 | 0 |
| 13 Daniel Norl | 6 | 0 | 1 | 0 |
| 2 A.J. Richardson | 2 | 0 | 0 | 0 |
| 4 Guy Stanford | 6 | 0 | 0 | 0 |
Beech 53
| Player | Points | FGs | 3pts | FTs |
| --- | --- | --- | --- | --- |
| 34 Seth Brown | 8 | 0 | 1 | 0 |
| 11 Rob Chamberlain | 9 | 0 | 2 | 0 |
| 32 Ryne Chamberlain | 16 | 0 | 1 | 0 |
| 33 Justin Coleman | 2 | 0 | 0 | 0 |
| 40 C.J. Cummings | 5 | 0 | 0 | 0 |
| 15 Nathan Hansen | 2 | 0 | 0 | 0 |
| 24 Toby Lee | 11 | 0 | 1 | 0 |