Top Winners Advance to District Competition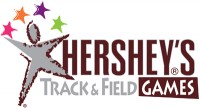 Clarksville, TN – The annual local Hershey Track and Field Competition was held May 12th at Rossview High School.  The competition gives young athletes a chance to showcase their skills in track and field, long jump and softball throw.

The first- and second-place athletes in each division of the local competition advanced to the District Hershey Track and Field Competition in Nashville on June 16th at E.S. Rose Park.

There they will be given the opportunity to advance to the State Competition, to be held June 30th also at Nashville's E.S. Rose Park.

Congratulations to the following young athletes on their accomplishments at the local tournament and best of luck to those who will be competing in Nashville.
Girls Track Events
100 METERS
(9-10)
AUTUMN MARLOW-:16.97
JORDAN JOHNSON-:17.08
ANYA HOLER-:18.09
(11-12)
AMESHA BARRETT-: 15.22
JOY KING- :15.38
JALEA BLACKMAN-: 15.78
ASIA HALL- :17.13
(13-14)
TRENIECE LENOR-: 15.44
RHIANNON KING- :15.44
200 METERS
(9-10)
AUTUMN MARLOW- :35.25
ANYA HOLER- :38.18
(11-12)
AMESHA BARRETT- :33.27
JALEA BLACKMAN- :33.84
ASIA HALL- :36.75
(13-14)
TRENEICE LENOR- :32.72
RHIANNON KING- :32.91
800 METERS
(13-14)
MELANIE STEVENS- 2:39.56
BRADYN WEBB- 3:01.09
1600 METERS
(13-14)
MELANIE STEVENS- 6:31.53
BRADYN WEBB- 7:00.93
FIELD EVENTS
SOFTBALL THROW
(9-10)
AUTUMN MARLOW- 54FT 9 IN
JORDAN JOHNSON- 53FT 8IN
(11-12)
JOY KING- 83FT 6IN
ASIA HALL- 73FT 9IN
AMESHA BARRETT- 70FT 11IN
(13-14)
DAYLON BROOKS- 143FT 9IN
BRAYDEN WEBB- 80FT 3IN
LONG JUMP
(9-10)
JORDAN JOHNSON- 5FT 8IN
ANYA HOLER- 5FT 5IN
(11-12)
JALEA BLACKMAN- 6FT 3IN
JOY KING- 6FT 1IN
(13-14)
TRENEICE LENOR- 9FT 5IN
RHIANNON KING- 6FT 6IN
BOYS TRACK EVENTS
50 METERS
(9-10)
STEVEN DOWDY :6.88
ETHAN CHAMBERLAIN- :6.91
JAMES KOHLER- :7.06
CONNOR RIDGWAY- :7.10
100 METERS
(9-10)
JAMES KOHLER- :19.50
CONNOR RIDGWAY- :21.53
(11-12)
DAVID DEREGIS- :14.53
JEREMIAH JOHNSON- :14.88
(13-14)
DEONTE NORTHINGTON- :11.69
JANIRE THOMPSON- :11.72
JAYLEN HOOSIER- :13.4
200 METERS
(9-10)
ETHAN CHAMBERLAIN- :32.12
JACK SHIELDS- :33.53
BRAIDEN STEVENS- :37.32
(11-12)
DAVID DEREGIS- :32.63
(13-14)
DEONTE NORTHINGTON- :24.83
JANIRE THOMPSON- :26.32
JAYLEN HOOSIER- :28.78
400 METERS
(9-10)
JACK SHIELDS- 1:18.97
BRAIDEN STEVENS- 1:22.06
(11-12)
CLAY RUF- 1:12:00
JEREMIAH JOHNSON- 1:20:82
800 METERS
(11-12)
PHILLIP CLAYTON- 2:47:94
TRISTAN HOLER- 3:23:94
FIELD EVENTS
SOFTBALL THROW
(9-10)
JACK SHIELDS- 82FT 5IN
JAMES KOHLER- 54FT 4IN
(11-12)
JEREMIAH JOHNSON-115FT 5IN
DAVID DEREGIS- 97FT 10IN
ISAIAH HALL- 73FT 2IN
(13-14)
CHRISTOPHER WALL- 110FT 8IN
LONG JUMP
(9-10)
CONNOR RIDGWAY- 5FT 8IN
ETHAN CHAMBERLAIN- 5FT 8IN
(11-12)
CLAY RUF- 6FT 8IN
ISAIAH HALL- 5FT 8IN
(13-14)
JANIRE THOMPSON- 9FT
DEONTE NORTHINGTON- 8FT 6IN
OMAR ELDRIDGE- 7FT 1IN
THOMAS GOLIDAY- 7FT
Sections
News
Topics
Clarksville Parks & Recreation Department, Clarksville TN, E.S. Rose Park, Hershey Track and Field Competition, Nashville TN, Rossview High School