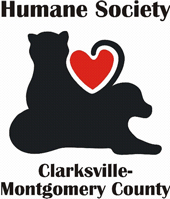 Clarksville, TN – On Sunday, June 24th from 2:00pm to 5:00pm, the Humane Society of Clarksville Montgomery County will hold a Kitten Adoption Day.
The photos shown below look like they could have been pulled out of a professionally designed calendar, but every kitty you see is available for adoption through the Humane Society of Clarksville-Montgomery County.
As the kittens get older, it gets tougher and tougher to find them homes. During this time of year, the phones at local area shelters ring off the walls with individuals needing help placing litters of kittens (and spaying mama cats to prevent future litters).
The Humane Society, other local rescue groups, and many kind Samaritans are doing all they can to prevent healthy adoptable kittens from overburdening an already overburdened county shelter, which is forced to euthanize  thousands of adult cats and kittens each year, because quite simply – there are not enough homes for them all.
Please, if you are looking to add a fuzzy little feline member to your family, join us at the Humane Society's Kitten Adoption Event this coming Sunday, June 24th from 2:00pm-5:00pm. Our office is located at 940 Tennessee Avenue (blue building on the hill behind Arby's off Riverside Drive).
More than a dozen kitties ranging in age from 8 weeks to less than one year old will be in attendance. A few adult cats may join in on the fun as well. Adoption applications and nominal fees ranging from $40.00 to $100.00 may be required, depending on the age & vetting already provided to the kitty.
If you don't find what you are looking for on Sunday, please stop by Montgomery County Animal Control anytime during adoption/viewing hours as they always have a wonderful selection of felines and canines in desperate need of homes. Adopt a shelter pet and Save a life!
If you would like to volunteer to help at this event, please email no later than Friday at Noon.