APSU Sports: Austin Peay Men's Baseball

Clarksville, TN – Austin Peay State University men's basketball schedule will feature two tournaments and several early home games along with the new Ohio Valley Conference divisional format for the 2012-13 season.
After opening the 2011-12 season with eight of their first nine games on the road, the Governors will have a more home-friendly slate this season. In fact, APSU will open at home for the first time since the 2003-04 season (Knoxville College) when they play host to Samford, Friday, November 9th.
In fact, the Govs will have five home games in the first two months sandwiched around a pair of tournaments along with road contests at Memphis (December 8th), Arkansas State (December 16th) and Illinois State (December 22nd).
In addition to former OVC member Samford, the Govs will play 2012 home games against Berea (November 28th); Fairfield (December 1st), a return game from the 2011 Sears BracketBuster contest; Oakland City (December 5th) and Lipscomb (December 18th).
"The thing I like about this schedule is that we have actually have some early home games as opposed to last season," APSU coach Dave Loos said. "It is a good schedule, very competitive. It is a good mix of teams .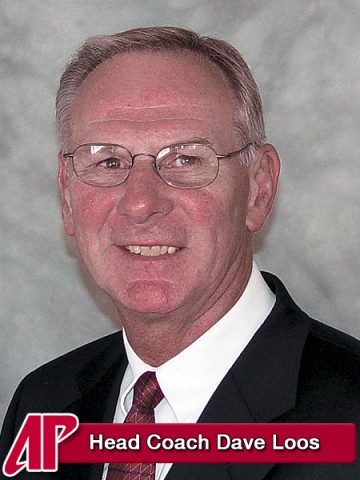 "Fairfield is the return of a BracketBuster game that we played two seasons ago. They are a very good basketball team and it will be exciting to have them here along with teams like Samford, which is a former OVC member, and Lipscomb, a regional team we have resumed playing just a few years ago."
Earlier in the spring it was announced the Governors will appear in the 2012 Triple Crown Cancun Challenge. APSU's first two games will take them to Western Kentucky (November 13th) and DePaul (December 17th) before the team heads to Cancun, Mexico for contests against Western Carolina (November 20th) and Howard (November 21st).
"We will have two very tough games on the front end of that tournament, just up the road to Western Kentucky, a team that was in the NCAA tournament just last year, and DePaul, a member of the Big East," Loos said.
The season's second tourney will wrap up 2012. The Govs will travel three hours across the state to Chattanooga to play in the Dr Pepper Classic, December 28th-29th, for the first time since 2000-01. The Govs will open with Utah Valley, Friday, December 28th, before facing either host Chattanooga or High Point, Saturday.
The Govs hope that final tourney will help them prepare for the OVC season start. Member of the OVC's new West Division, the Governors will play those opponents (Murray State, Eastern Illinois, SIU Edwardsville, Southeast Missouri and UT Martin) twice while playing the East Division (Tennessee State, newcomer Belmont, Tennessee Tech, Jacksonville State, Morehead State and Eastern Kentucky) just once in the 16-game league slate. It also will be a schedule that won't see the Govs playing three games in five days like they did twice last season.
"It will be interesting to see how all that works," Loos said. "I don't think any of us will really know until we have been through maybe even more than a year. And what I like about it is the fact it is a much more balanced schedule. We basically are playing just two games a week once we get into conference play."
APSU will open league play with a pair of divisional foes, both on the road. The Govs will head to UT Martin Austin Peay, Thursday, January 3rd, to face the Skyhawks to open league play before heading to Cape Girardeau, MO, to face Southeast Missouri two days later.
The Govs then will begin a four-game home stretch that will see them play one East Division opponent (Morehead State/January 9th) before meeting three straight West Division foes, including rival Murray state (January 12th), SIUE (January 17th) and Eastern Illinois (January 19th).
The Govs will go back on the road for three straight games before facing Belmont (February 7th) and Tennessee State (February 9th) in two of the three February home dates. The Govs will wrap up the regular season with a February 28th home contest against Southeast Missouri and UT Martin, March 2nd.
The 2013 OVC tournament will be held from March 6th-9th, again in Municipal Auditorium. The new divisional regular-season also has forced some changes as far as qualification is concerned. The top team in each division based on conference winning percentage automatically will earn a berth into the OVC Basketball Championship. The next six teams with the highest conference winning percentage also will earn a bid, regardless of division. The No. 1 seed will go to the divisional winner with the top conference winning percentage, while the No. 2 seed will automatically go to the other divisional winner. The remaining six teams will be seeded 3-8 by conference winning percentage, regardless of division.
The bracketing format of the men and women's basketball tournaments will remain the same, a merit-based format that began with the 2011 championship. The top two seeds receive double byes to the semifinals while the No. 3 and 4 seeds receive a single bye to the quarterfinals. The 5-8 seeds matchup in the tourney's first round.
Overall, the Govs' slate will feature four teams (Murray State, Belmont, Memphis and Western Kentucky) that appeared in the NCAA tournament while Illinois State was invited to NIT with Tennessee State and Tennessee Tech playing in the CollegeInsider.com.