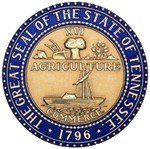 Clarksville, TN – Tennessee State Senator Tim Barnes and Tennessee State Representative Joe Pitts announced Friday more than $36,000 in Tennessee Arts Commission grants to Clarksville-area artists and organizations.
"It is vitally important to support artistic excellence and promote public knowledge of the arts in our community," Barnes said. "Clarksville-Montgomery County is fortunate to have a diverse and flourishing artistic community, and these grants are proof of that."
Cumberland Winds, Clarksville Arts & Heritage Development Council, Mingzhe Wang and Roxy Productions all received grants from the Commission, which will issue more than $7.5 million in grants throughout the state over the next year. The majority of the grant funding comes from the sale of specialty license plates.
"Our artists live, work, and create right here in Clarksville," Pitts said. "These grants help advance artistic excellence, creativity, and innovation, while fostering a partnership with the community that advances the arts in an impactful way."