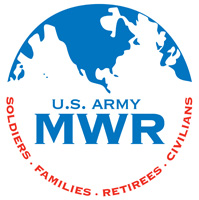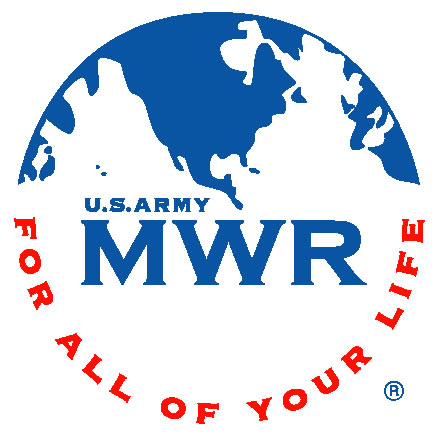 Fort Campbell, KY – The 4th of July festivities concluded with the Morale Welfare and Recreation (MWR) Welcome Home Concert and Fireworks Show. The event expresses the communities gratitude for the sacrifices that the soldiers and their families at Fort Campbell makes for our country.
The day opened with an invocation, followed by a short speech by 101st Airborne Division Commander Maj. Gen. John F. Campbell in which he dedicated the day to those both here at home, and in off in far flung war zones who are serving our country.
Afterward the 101st Airborne Division Parachute Team gave a demonstration of their skills. One of the jumpers streamed the American flag behind him as he descended towards the ground, another bore the POW/MIA flag.
The Salute to the 50 States had to be one of the most impressive parts of the day. One by one the name of each state was called, out along with the date they became a state was listed in the order of their admission to the union. As each name was called out a gun from battery of eight 120mm howitzers from the 1st Battery of the 320th Field Artillery fired a single shot in salute. Flame erupted from the barrel of the artillery piece as the loud report echoed across the field.
The entertainment for the evening was the 101st Airborne Division Rock Band (Rock 101) who kept the troops entertained until it was time for the fireworks show to begin.  The soldiers and family members packed close to the stage, with some dancing in time to the music.,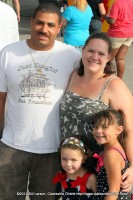 The Fort Campbell fireworks show is the best of the three shows held in our area. The fireworks are impressive not just in their duration, but also in the size, scope, and the variety of colors in the display. If you haven't been to one of Fort Campbell's July 4th shows, I highly encourage you to do so next year. The entertainment is outstanding, and you will enjoy the company of some of the best people you will ever meet! Not to mention the price just can't be beat!
The 2012 USAA and MWR Independence Day Carnival is sponsored by: Title Sponsor USAA; Premier Sponsors University of Phoenix and Fort Campbell Federal Credit Union; Mathews Nissan/Garland Nissan, US Foods, Daymar Institute, and Griller's Choice. The mention of commercial sponsors does not constitute endorsement by the Federal Government.
For additional information on the 2012 USAA and MWR Independence Day Carnival, please call MWR Public Relations at 270.798.7535 or the MWR 24 Hour Information Hotline at 270.798.3172.
Photo Gallery
Fireworks
50 Gun Salute
Rock 101
Parachute Demonstration