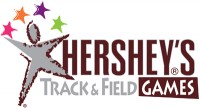 Clarksville, TN – After placing first in her event at the State Hershey Track and Field Competition on Saturday, July 7th in Nashville, one local competitor will be competing at the national level in Hershey, PA.
Daylon Brooks will be competing in the Girls 13-14 Softball Throw.
Brooks' qualifying distance for the Girls' Softball Throw was 164:11.00. The National Hershey Track & Field competition will take place August 2nd-5th in Hershey, PA.
Clarksville Parks and Recreation is one of several locations to host a local Hershey Track and Field meet each spring. This opportunity allows for the youth in our community to showcase their skills in several events such as 100, 200, 400 meter relays, softball throw and long jump.
The program is free for ages 9-14.  Each youth receives a t-shirt for participating and the opportunity to advance to State and National competitions.
For more information on Hershey Track & Field or other programs, visit recpro.cityofclarksville.com or call 931.645.7476.