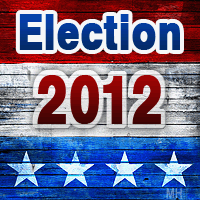 Dover, TN – Dr. Mark Green, the conservative Republican candidate for the Tennessee State Senate in District 22, spoke to a great crowd at the monthly Stewart County TEA Party meeting Thursday evening. Green spoke about jobs, the current state of the economy in the district and his plan for creating jobs in the district.
Green stated, "As a small business owner, veteran and a physician I am uniquely qualified to understand the challenges this district is facing and what we must do to create jobs."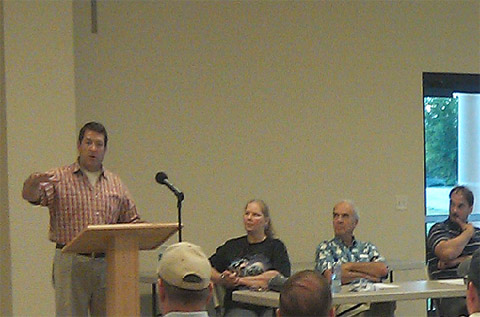 "As your State Senator, my number one priority will be creating jobs by getting government out of the way of small businesses, reducing burdensome regulations and cutting taxes." said Green.
Green also discussed the challenges facing the State of Tennessee and our healthcare system if ObamaCare is fully implemented. Additionally, he entertained questions about his unique opportunity to interview Saddam Hussein the night he was captured in Iraq.
Senate District 22 includes Houston, Montgomery and Stewart Counties.
No stranger to service, Dr. Green was assigned to the 160th Special Operations Aviation Regiment as a special operations flight surgeon after completing his residency in emergency medicine in 2002 and served in both Iraq and Afghanistan. A West Point graduate in Economics, he left the military after 16 years of service and decided to stay in Clarksville.
Today, Dr. Green is the President and owner of AlignMD, an emergency department, hospitalist and urgent care management and staffing company based in Clarksville which operates in five states and has brought $4 million in jobs to the community. Dr. Green and his wife of 23 years, Camie, reside in Clarksville where they are raising two children, Mitchell and Alexa.
For more information, visit www.markgreenfortennessee.com .