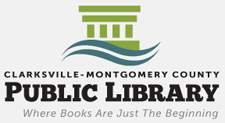 Clarksville, TN – On Wednesday, July 18th, from 9:00am to 3:00pm the Montgomery County Health Department Dental (Oral Health Services) staff will be at the Clarksville-Montgomery County Public Library to perform dental screenings and apply a dental fluoride varnish and sealant to children's teeth.
This program involves the application of fluoride varnish, a thin coating of resin that is applied to the surfaces of the teeth. The sealant application is a plastic coating that is placed on the chewing surfaces of the permanent back teeth.
Both applications are painless, quick and very effective in reducing/preventing tooth decay. A dental wellness screening consisting of a visual inspection with a light source and disposable mirror will be conducted on the child.
This service by the Health Department is done at "No Cost" and will be on a first come, first serve basis. If you would like your child to participate in the sealant program, you may pick up forms at the Library, they must be filled out completely, signed by the parent or guardian and brought with you to the Library on the 18th of July.
If you have any questions please call Dr. Veran Fairrow at 615.650.7021.
At the Library you may call the Children's Department for more information at 931.648.8826.