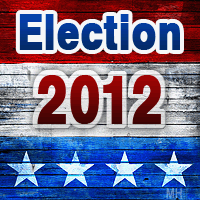 Clarksville, TN – Republican Tennessee State Senate Candidate Mark Green announced today that Jim Durrett and Cydney Miller will serve as his Montgomery County Campaign Chairmen.
"Jim and Cydney are true leaders in our community and I'm humbled to have them join the campaign," said Green.
Jim Durrett currently serves as Vice President of Business Development for First Advantage Bank. Prior to working at First Advantage Bank, Durrett worked for the City of Clarksville for thirty-one years as Director of Streets, General Manager of Gas & Water, and City of Clarksville Chief of Staff.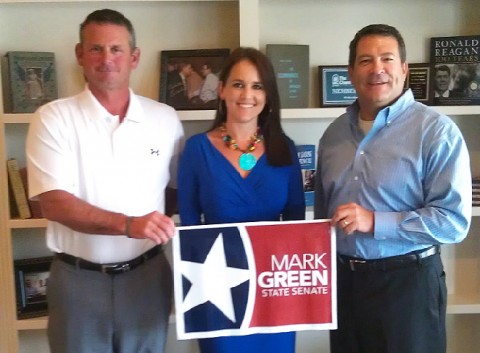 "Jim's deep connections in the Clarksville community and strong record of job creation makes him an incredible asset and addition to the campaign," said Green.
Durrett has served as Past President and Board member for the Clarksville Downtown Kiwanis, Past Chairman of the Military Affairs Committee for the Chamber of Commerce, Past President of Tennessee Public Works Association and is a graduate of Leadership Middle Tennessee and Leadership Clarksville.
Durrett currently is serving as Chairman of the Board of Trustees for the Custom House Museum, President of Leadership Clarksville and Chair Elect for the Chamber of Commerce.
Cydney Miller, a former Mrs. Tennessee America, is the Human Resources Director for the Clarksville Montgomery County School System. She has a MBA from Bethel University and her Bachelors of Arts Degree from the University of South Florida.
Cydney was awarded the HR Management Excellence Award by the State of Tennessee Human Resource Council. "With education being one of the key issues facing our community, having Cydney's perspective on the challenges facing our front line teachers is a critical addition to our campaign," said Green.
Miller is a graduate of Leadership Clarksville 2010, a committee member for the 100% Graduation is Clarksville's Business Campaign, a member of the Mayor's Fitness Council and serves on the Boards for the YMCA, Gateway Hospital's Healthy Woman program and The Clarksville Food Initiative.
Miller spends the remainder of her free time as an active volunteer for the American Cancer Society serving as a committee chair for the Montgomery County Relay for Life and ACS CAN Lead Representative for Congressional District 7.
For more information on Green's campaign, please visit www.markgreenfortennessee.com .