Topic: University of South Florida
APSU Sports Information

Clarksville, TN – After posting a winning record in its pre-conference schedule, the Austin Peay State University (APSU) softball team opens Ohio Valley Conference play at Eastern Illinois, noon Sunday at Williams Field, looking to improve on last year's runner-up finish in conference play.
«Read the rest of this article»
NASA's Goddard Space Flight Center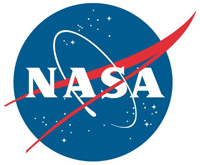 Greenbelt, MD – The rate of global sea level rise has been accelerating in recent decades, rather than increasing steadily, according to a new study based on 25 years of NASA and European satellite data.
This acceleration, driven mainly by increased melting in Greenland and Antarctica, has the potential to double the total sea level rise projected by 2100 when compared to projections that assume a constant rate of sea level rise, according to lead author Steve Nerem. Nerem is a professor of Aerospace Engineering Sciences at the University of Colorado Boulder, a fellow at Colorado's Cooperative Institute for Research in Environmental Sciences (CIRES), and a member of NASA's Sea Level Change team.
«Read the rest of this article»
Written by Elizabeth Zubritsky
NASA's Goddard Space Flight Center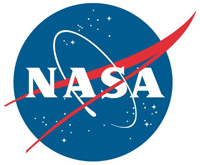 Greenbelt, MD – New NASA research reveals that the giant Martian volcano Arsia Mons produced one new lava flow at its summit every 1 to 3 million years during the final peak of activity.
The last volcanic activity there ceased about 50 million years ago — around the time of Earth's Cretaceous-Paleogene extinction, when large numbers of our planet's plant and animal species (including dinosaurs) went extinct.
«Read the rest of this article»

Clarksville, TN – After having five different coaches over the past five seasons, the Austin Peay State University volleyball team will see the same face sitting on the bench for a change, as Taylor Mott returns to begin her second campaign leading the program.
With Jenny Hazelwood's exit following the 2008 season, to return to her alma mater Mississippi State University, it started what has been a carousel of changes — for a myriad of different reasons — at the top for the program.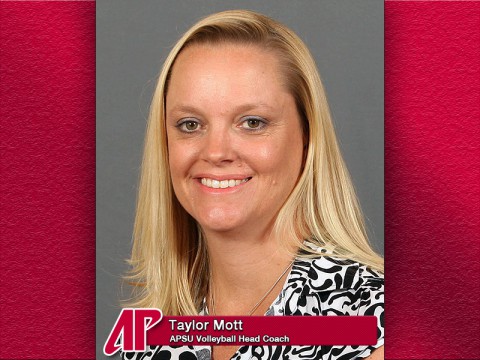 «Read the rest of this article»

Clarksville, TN – Austin Peay State University's soccer and volleyball teams hosted their annual media day activities at the Dunn Center on August 13th, as the start of their respective regular seasons quickly approach.
«Read the rest of this article»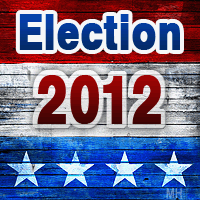 Clarksville, TN – Republican Tennessee State Senate Candidate Mark Green announced today that Jim Durrett and Cydney Miller will serve as his Montgomery County Campaign Chairmen.
"Jim and Cydney are true leaders in our community and I'm humbled to have them join the campaign," said Green.
Jim Durrett currently serves as Vice President of Business Development for First Advantage Bank. Prior to working at First Advantage Bank, Durrett worked for the City of Clarksville for thirty-one years as Director of Streets, General Manager of Gas & Water, and City of Clarksville Chief of Staff.
«Read the rest of this article»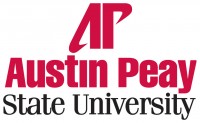 Clarksville, TN – On a recent Thursday afternoon, Margaret Rennerfeldt flipped through a small, flimsy journal to read a few notes she'd jotted down earlier this month while attending the American College Dance Festival Association's Southeast Region conference in Albany, GA.
The Austin Peay State University assistant professor of dance had brought a work she choreographed to the event, and she wanted to remind herself of what the panel of judges had said about the dance.
«Read the rest of this article»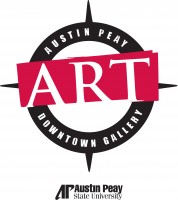 The Austin Peay Downtown Gallery will present a new exhibit, "Seriously (WTF)" by Donna Stack ('96), from August 5th-28th, 2010, with an opening reception from 5:00pm-8:00pm, August 5th.
Stack will present a selection of video and installation works that explores her ongoing investigation into issues of identity, femininity and authenticity, with a selective ambit into how hypocrisy functions within these realms.
Stack received her Master of Fine Arts from the University of South Florida in 2002 and her Bachelor of Fine Arts from Austin Peay State University in 1996. She is an interdisciplinary artist with an emphasis in installation, video and performance.
«Read the rest of this article»
  The following assistant principal appointments are being announced for the 2010-11 school year


Moore Magnet Assistant Principal Madeline Haller will be at Minglewood Elementary, replacing Kim Smith, who has been named principal at Moore Magnet Elementary School.
Haller joined CMCSS in September when Emily Vaughn was named principal at Sango Elementary. Previously, Haller served as principal of Barkley Elementary at Fort Campbell. Haller holds an M.S. in administration and supervision from Austin Peay State University and a B.S. In biology from Arizona State University.  Among her honors, she was selected Kentucky District Assistant Principal of the Year in 2004, and she graduated Summa Cum Laude from the Master's program at Austin Peay.
«Read the rest of this article»