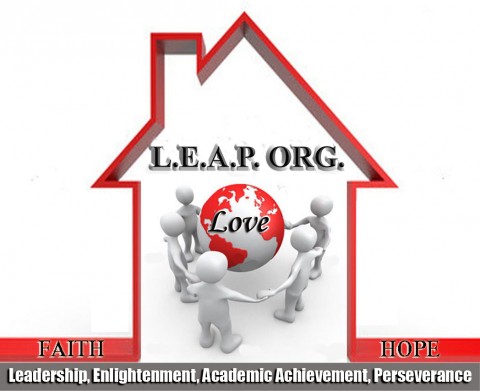 Atlanta, GA – For the second year the Clarksville community stepped up to the plate to assist at-risk youth in participating in the LEAP sponsored Youth Summer Trip. Last year LEAP partnered with First Missionary Baptist Church to take youth on a tour of Washington DC. The students were exposed to a myriad of activities such as performances at the National Theaters, the National Gallery of Art, the Smithsonian, and several memorials and monuments.
The 2012 Youth Summer Trip featured the MLK Memorial, GA Aquarium, World of Coca Cola, Inside CNN Tour, Fernbank Museum of Natural History, Zoo Atlanta, and Six Flags.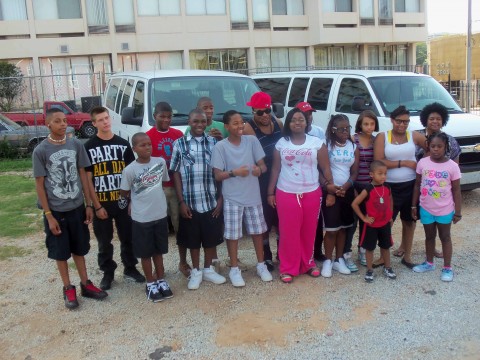 Aside from the various venues and attractions, youth participated in small groups mentoring sessions/Bible study groups with the chaperones along with trivia games that tested their retention of knowledge gained from their experience.
This weekend's trip was really educational for me. I had a chance to learn more about my son in ways that I never have before as well as several young men that I have been in contact with for years but never knew that much about. I thank God for this opportunity to go out on these adventures that were both educational and spiritual to uplift these kids" commented mentor Kenneth Albritton.
When interviewed about what they gained from this experience, the majority of the youth commented on learning more about Dr Martin Luther King Jr, how to get along better with others, and how to be more responsible and carry themselves. They also developed a new found trust and respect for their mentors to where things that they felt they couldn't share with their parents they felt comfortable sharing their mentors.
We have compiled a video highlighting the trip to including interviews from the kids.
For more information about the LEAP Organization and how you can get involved in working with the youth visit www.leaporg.net or call 931.378.0500.