Palmyra, TN – From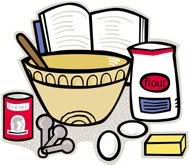 4:30pm till 7:30pm  on Saturday, August 25th, 2012, the Taste of Shiloh Cookbook committee will celebrate their upcoming cookbook at the Shiloh Cumberland Presbyterian Church Fellowship Hall with music, raffles, and most importantly, samples of the featured recipes. Raffle prizes will include aprons, kitchen baskets, gift cards, and desserts prepared by the women featured in the cookbook. Cookbooks will be pre-sold at the event.
Two years ago, a cookbook committee was formed to record the recipes of current and past members of the Palmyra community, to ensure that the recipes they had loved would not pass away with the women who made them.
That cookbook, sold out almost immediately.
Shortly after, people began to call the committee with comments. Even though the book contained over 350 recipes, many favorites were omitted. Recipes such as Marty Davis's pickled squash, Shelbia Caudill's famed potato salad, and a mixed berry cobbler did not make it into the original cookbook.
The cookbook sponsor, the Shiloh Presbyterian Church had been known for its potluck suppers for over 100 years. The fellowship hall boasts a top of the line kitchen, one worthy of what one member called "the best cooks around." It was not surprising that 350 recipes were not enough.
Some cooks had not submitted their recipes in time to be published. One member, Shiloh Mince, who had not submitted her recipes originally, passed away this year. So the committee decided to publish a second cookbook, which includes her recipes as well as others' current and "heritage" recipes.
The new cookbook, "Taste of Shiloh," is scheduled to be released by the end of October. It includes recipes for decadent sweet potato casserole, pimento cheese, and chocolate cobbler. And, yes, it also includes the recipes for pickled squash, potato salad, and mixed berry cobbler.
The "Taste of Shiloh" celebrates the upcoming cookbook with a smorgasbord of the recipes featured in the cookbook.
There is no charge for the event.  For more information contact Lana Sims at 931.387.4244.
Sections
News
Topics
Cookbook, Cooking, Palmyra TN, recipes