Kids' poster contest, Firefighters' challenge precede October Capitol Mall event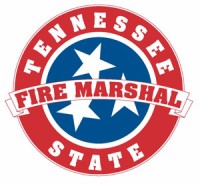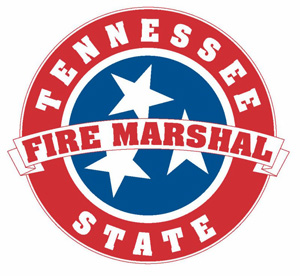 Nashville, TN – October is Fire Prevention Month, but the Tennessee State Fire Marshal's Office (SFMO) is gearing up early with fire safety-themed events throughout September.

Activities begin with the SFMO's Annual Poster Contest, which is under way. State officials and local fire departments across Tennessee will be promoting participation in the fire prevention poster contest. Community school children across Tennessee will be creating posters based on the national fire prevention theme of the year: "Have 2 Ways Out."

The posters will be judged on a local level, and the winning posters from each participating community will go to the State for judging. A State winner for each grade level K-12 will be chosen during the statewide judging held in December. All winners and their families will get to attend a State awards banquet held in February 2013. Information regarding the poster contest can be obtained from your local fire department or by contacting Claire Marsalis with the SFMO at 615.532.5847.

Events continue when the Tennessee Fire Service and Code Enforcement Academy (TFACA) hosts the 9th Annual Tennessee Ultimate Fire Fighter (TUFF) Challenge. This event features firefighters from all over Tennessee and is a great way to showcase the hard work, dedication, and physical fitness of our State's first responders. From victim rescue, to ventilation, to climbing, the competitors will perform a series of tasks that represent the physical demands that are placed on firefighters on a daily basis.

The TUFF Challenge will take place 8:30am, Saturday, September 29th, at the TFACA, which is at 2161 Unionville-Deason Road in Bell Buckle, TN. This public event promises fun for the whole family and will be a great way to show support of the fire service. The proceeds from the TUFF Challenge will benefit the Tennessee Fallen Fire Fighter Memorial. Additional information regarding this event can be found by visiting www.tnffmemorial.com/ and selecting "TUFF Challenge" from the menu bar.

These September activities culminate into the SFMO's Fire Prevention Week Kick-off Event.

The Fire Prevention Division will promote fire safety education Friday, October 5th, at the Bicentennial Capitol Mall State Park in downtown Nashville. The program will begin at 10:00am with a presentation by the Tennessee Department of Commerce and Insurance Commissioner and State Fire Marshal Julie Mix McPeak. McPeak will discuss the efforts to combat the state's high fire mortality ranking, including the presentation of State Fire Marshal's Office 2012-2013 Monthly Fire Prevention and Public Fire Education Planning Guide.

The event's festivities will continue until 3:00pm and will include fire safety demonstrations, displays of fire safety equipment and vehicles, free fire safety information, games and entertainment. The public is welcomed and encouraged to attend this free event. There is a convenient bus drop-off area for large groups.

Mark your calendars now to learn about fire safety, tour the Bicentennial Mall State Park, and eat and shop at the Farmer's Market – a all in one stop!
About the Tennessee State Fire Marshal's Office
The State Fire Marshal's Office (www.tn.gov/commerce/sfm/) is a division of the Department of Commerce and Insurance (www.tn.gov/commerce/), which works to protect consumers while ensuring fair competition for industries and professionals who do business in Tennessee. www.tn.gov/commerce/, @TNCommerceInsur (Twitter), http://on.fb.me/uFQwUZ (Facebook), http://bit.ly/ry1GyX (YouTube)
Sections
News
Topics
Bell Buckle TN, Bicentennial Capitol Mall State Park, Claire Marsalis, Fire Prevention Month, Have 2 Ways Out, Julie Mix McPeak, Nashville TN, National Fire Prevention, Poster contest, Tennessee, Tennessee Department of Commerce and Insurance, Tennessee Fallen Fire Fighter Memorial, Tennessee Fire Service and Code Enforcement Academy, Tennessee State Fire Marshal's Office, Tennessee Ultimate Fire Fighter Challenge, TFACA