Tennessee Department of Health names 74 Health Care Facilities receiving New England Compounding Center Products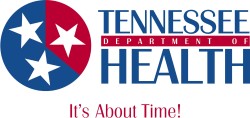 Nashville, TN – The Tennessee Department of Health released a list of 74 health care facilities across the state that received suspect material from the New England Compounding Center after May 21st, 2012. The material includes injectable medications used in some eye and heart surgeries at the facilities.
While the Food and Drug Administration and Centers for Disease Control and Prevention have concerns that some of the NECC material used in eye and heart surgeries may have contributed to health problems in some patients, thus far no patients in Tennessee have been identified as having any issues caused by those products.
"The department appreciates the collaboration and assistance of the many affected facilities and their caring and concern for their affected patients in addressing this national public health crisis, first identified here in Tennessee. All continue to hold the patients, families and loved ones impacted in our thoughts and prayers," said Tennessee Health Commissioner John Dreyzehner, MD, MPH. "We will continue to work with urgency to provide the best information available to patients and clinicians in the evolving situation."
The facilities in Tennessee receiving the suspect material from the NECC are:
Athens Regional Medical Center, 1114 West Madison Ave., Athens
Saint Francis Hospital-Bartlett, 2986 Kate Bond Road, Bartlett
Bristol Regional Medical Center, One Medical Park Blvd., Bristol
In Shape Weight Loss, 1135 Volunteer Parkway, Suite 5, Bristol
Advanced Pain Care-TN, 1618 Gunbarrel Road, Suite 101, Chattanooga
Chattanooga Surgery Center, 400 North Holtzclaw Ave., Chattanooga
Erlanger Health System, 910 Blackford St., Chattanooga
Euro Med Spa, 3888 Hixson Pike, Chattanooga
Memorial Mission Surg. Ctr., 2515 De Sales Ave., Chattanooga
Novamed Surgery Center of Chattanooga, 1949 Gunbarrel Road, Suite 200, Chattanooga
Parkridge East Hospital, 941 Spring Creek Road, Chattanooga
Parkridge Medical Center, 2333 McCallie Ave., Chattanooga
Physicians Surgery Center of Chattanooga, 924 Spring Creek Road, Chattanooga
Southeastern Retina Associates, 7268 Jarnigan Road, Suite 300, Chattanooga
Gateway Medical Center, 651 Dunlap Lane, Clarksville
Primary Care Specialists-South, 1385 South Highland Ave., Suite B-1, Jackson
Skyridge Medical Center, 2305 Chambliss Ave., NW, Cleveland
Maury Regional Hospital, 1224 Trotwood Ave., Columbia
Cookeville Regional Medical, One Medical Center Blvd., Cookeville
Perimeter Surgery Center, 1059 Neal St., Suite B, Cookeville
Baptist Memorial Hospital-Tipton, 1995 Highway 51 South, Covington
Cataract & Laser Center, LLC, 15 Iris Lane, Crossville
Specialty Surgery Center, 116 Brown Ave., Crossville
Horizon Medical Center, 111 Highway 70 East, Dickson
Sycamore Shoals Hospital, 1501 West Elk Ave., Elizabethton
Plateau Surgery Center, 79 Fairfield Blvd., Fairfield Glade
Rolling Hills Hospital, 2014 Quail Hollow Circle, Franklin
Loden Vision Centers, 907 Rivergate Parkway, Goodlettsville
Laughlin Memorial Hospital, 1420 Tusculum Blvd., Greeneville
Takoma Regional Hospital, 401 Takoma Ave., Greeneville
Premier Orthopedics & Sports Medicine, 5651 Frist Blvd., Suite 500, Hermitage
Summit Surgery Center, 3901 Central Pike, Suite 152, Hermitage
Plastic Surgery Clinic of Jackson, 10 Lynoak Cove, Jackson
Franklin Woods Community Hospital, 300 Med Tech Parkway, Johnson City
Johnson City Eye Surgery Center, 110 Med Tech Blvd., Suite 2, Johnson City
Johnson City Medical Center, 400 North State of Franklin Road, Johnson City
Indian Path Medical Center, 2000 Brookside Drive, Kingsport
Center for Sight, 930 East Emerald, Suite 711, Knoxville
East Tennessee Children's Hospital, 2018 Clinch Ave., Knoxville
Family Orthopedic Clinic, 10810 Parkside Drive, Knoxville
Fort Sanders Regional Medical Center Pharm., 1901 Clinch Ave., Knoxville
Gregory K. Hoover, MD, 220 Fort Sanders West Blvd. 2, Knoxville
Knoxville Eye Surgery Center, 140 Capital Drive, Suite 2, Knoxville
Ortho Tennessee/DBA Knoxville Orthopedic Clinic, 1422 Old Weisgarber Road, Knoxville
Premier Vein Clinic, 4713 Papermill Drive, Suite 202 Knoxville
David Reath, MD, 109 Northshore Drive, Knoxville
Southeastern Retina Associates, 2020 Kay St., First Floor, Knoxville
St. Mary's Ambulatory Surgery Center, 1515 St. Mary's St., Knoxville
Tennessee Orthopedic Clinics, P.C., 308 North Peters Road, Suite 225, Knoxville
University of Tennessee Med Center, 1924 Alcon Highway, Knoxville
Volunteer Community Hospital, 161 Mt. Pelia Road, Martin
McKenzie Medical Center, 205 Hospital Drive, McKenzie
Center for Dermatology, 1215 Poplar Ave., Memphis
Lakeway Regional Hospital, 726 McFarland St., Morristown
TN Sports Medicine Surgery Center, LLC, 5002 Crossings Circle, Suite 110, Mt. Juliet
McCabe Vision Center, 122 Heritage Park Drive, Murfreesboro
Middle TN Ambulatory Surgery Center, 1800 Medical Center Parkway, Suite 120, Murfreesboro
Surgicenter of Murfreesboro Med. Clinic, 1272 Garrison Drive, Murfreesboro
Baptist Ambulatory Surgery Center, 312 21st Ave. North, Nashville
Centennial Medical Center, 2300 Patterson St., Nashville
Premier Orthopedic Surgery Center, 394 Harding Place, Suite 100, Nashville
Southern Hills Medical Center, 391 Wallace Road, Nashville
St. Thomas Outpatient Neurosurgical, 4230 Harding Road, Suite 901, Nashville
VMG Clinic Pharmacy, 1211 Medical Center Drive, Room 1815 TVC, Nashville
Wellness Solutions, Inc., 2323 21st Ave. South #306, Nashville
Wesley Ophthalmic Surgery Center, 1800 Church St., Nashville
Dermatology Associates of Oak Ridge, 800 Oak Ridge Turnpike, Oak Ridge
Methodist Medical Center, 990 Oak Ridge Turnpike, Oak Ridge
PCA Pain Care Center, 102 Vermont Ave., Suite 200, Oak Ridge
Center for Sight, 7800 Conner Road, Powell
Premier Vein Clinic, 7557 Dannaher Way, Powell
Heritage Medical Center, 2835 Highway 231 North, Shelbyville
Stone Crest Medical Center, 200 Stone Crest Blvd., Smyrna
Sweetwater Hospital Association, 304 Wright St., Sweetwater
The FDA does not urge patient follow-up at this time for use of NECC products of lower risk, such as lotions, creams and eye drops not used in conjunction with surgery as well as suppositories.
To see the FDA announcement today naming all the facilities across the U.S. that received the additional suspect NECC shipments, along with advice to patients and clinicians, visit:  www.fda.gov/Drugs/DrugSafety/ucm323431.htm.
As of 3:00pm Central time October 22nd, 2012, the Tennessee Department of Health is aware of 69 patients with meningitis, epidural abscess or posterior stroke associated with epidural steroid injections or steroid injections in a major joint using products from New England Compounding Center. Of those cases, nine have resulted in death of the patients.
The signs and symptoms of meningitis include fever; headache; stiff neck; nausea and vomiting; sensitivity to light and altered mental status. Symptoms for other possible infections may include signs of sepsis and/or fever; swelling; increasing pain; redness; warmth at injection site; visual changes; pain, redness or discharge from the eye; chest pain or infection in the chest.
Tennesseans wanting to ask questions about the outbreak may contact the Tennessee Poison Control Center at 1.800.222.1222.
The mission of the Tennessee Department of Health is to protect, promote and improve the health and prosperity of people in Tennessee. For more information about TDH services and programs, visit http://health.state.tn.us/.